Certainly, one of the most breathtaking Greek islands, Lefkas is located in the heart of the Ionian sea, connected with the mainland by a bridge. Lefkada (Lefkas) is a mountainous island with beaches so immaculate you may wonder if you're actually somewhere in the Caribbean, rather than in the heart of the Mediterranean Sea. The island is made for water-based activities, whether you choose to sail for a week around the coast on a sailing boat, catamaran or yacht. A popular destination for windsurfers and kite surfers, thanks to the strong winds that blow especially in the afternoons, with the beach of Agios Ioannis and Vassiliki the most sought-after ones for those into wind sports.
Let's take you by the hand in this sailing tour of the best spots to discover in this fascinating Ionian island with a final video by Bella and Ivo, two sailors from Switzerland.
A Greek island in the Ionian Sea: Your must-see anchoring spots
Porto Katsiki
By far one of the main beach attractions of Lefkada and among the top beaches in Greece and in the Mediterranean. It is located 44 km southwest of the island's capital and close to Athani village.
Steep white cliffs form a beautiful colourful contrast with the deep turquoise Ionian waters. Topped up with abundant green vegetation covering the surrounding area and creating one of the most mesmerizing and remarkable landscapes in the Mediterranean.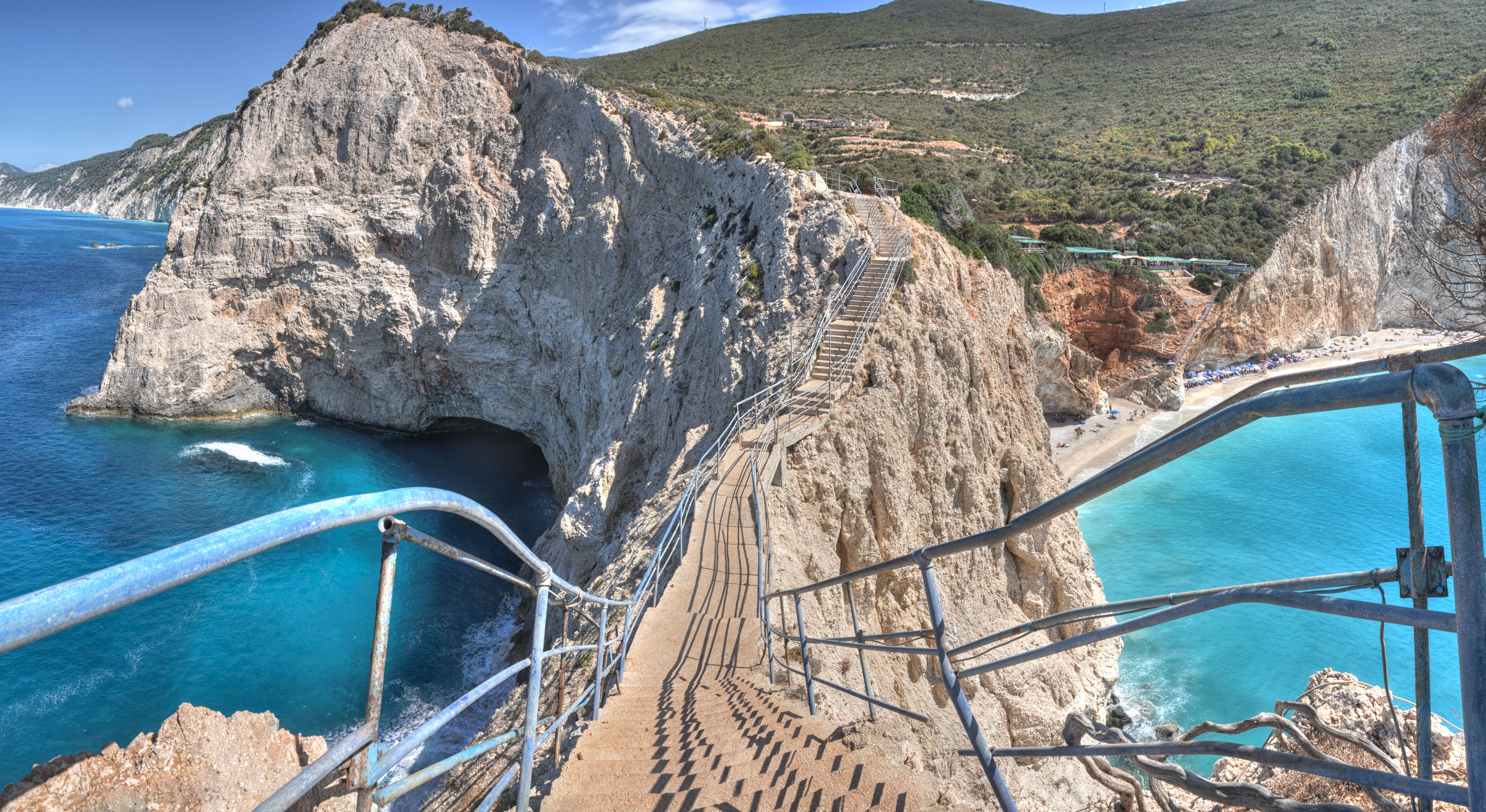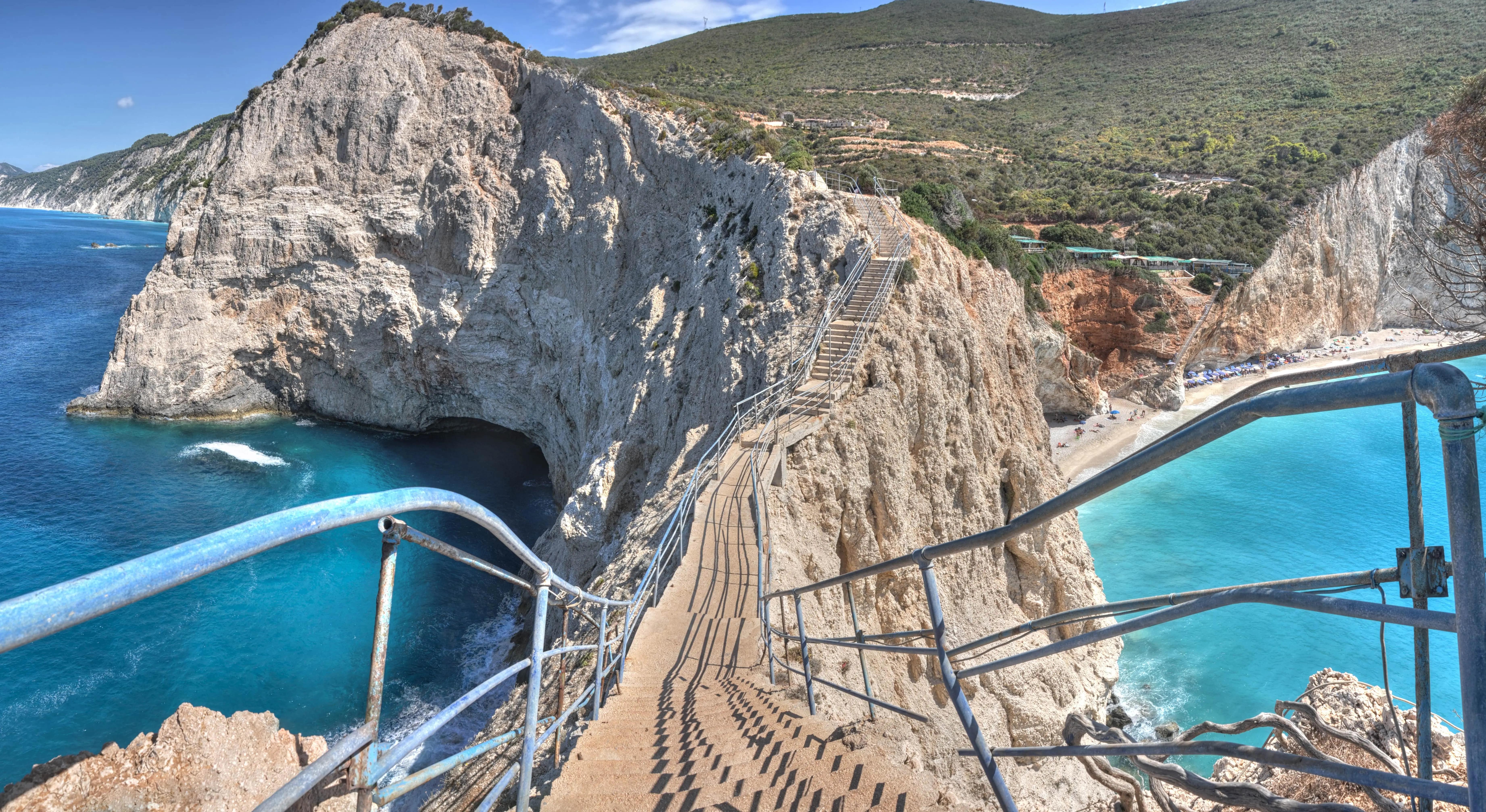 Egremni Beach
A few nautical miles from Porto Katsiki in Lefkada's wild southwest, you'll find the remote beach of Egremni. Shielded by a long, unyielding wall of cliffs. The only way to get onto the beach is by boat. This deters a lot of visitors, so don't be surprised to find Egremni Beach almost empty in the middle of summer even though it's stunning. With its long sandy beach and translucent blue waters, Egremni is a must-see if you set sail in the Ionian Sea.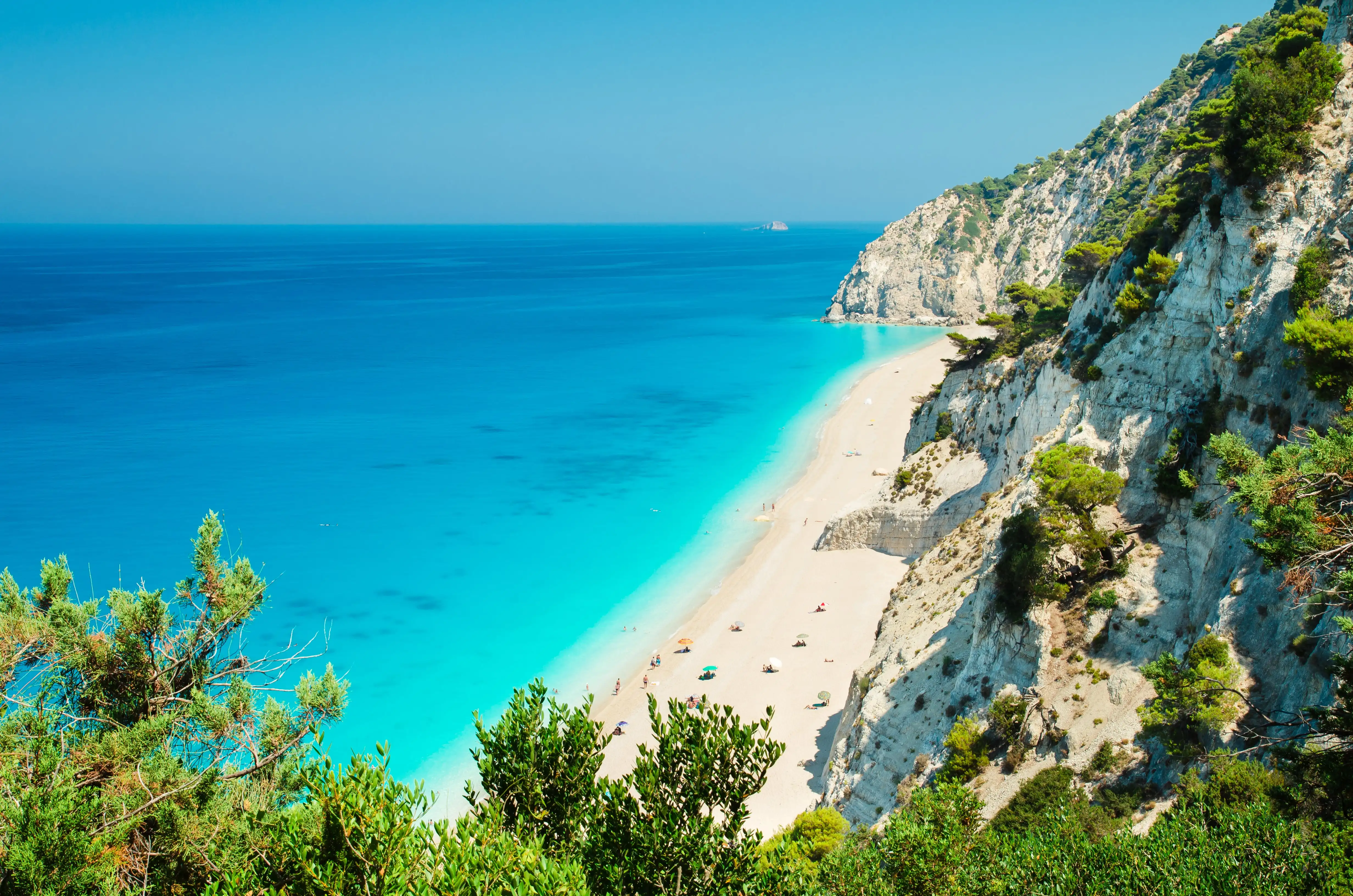 Milos Beach
On the west coast of Lefkas, south of Agios Nikitas village, you'll find Milos beach. Same as Egremni, Milos is quite tricky to reach by road, which means you have an advantage over the majority of tourists if you set sail here. Bella and Ivo, two sailors who set sail from Lefkas describe Milos Beach "The perfect spot for kitesurfing".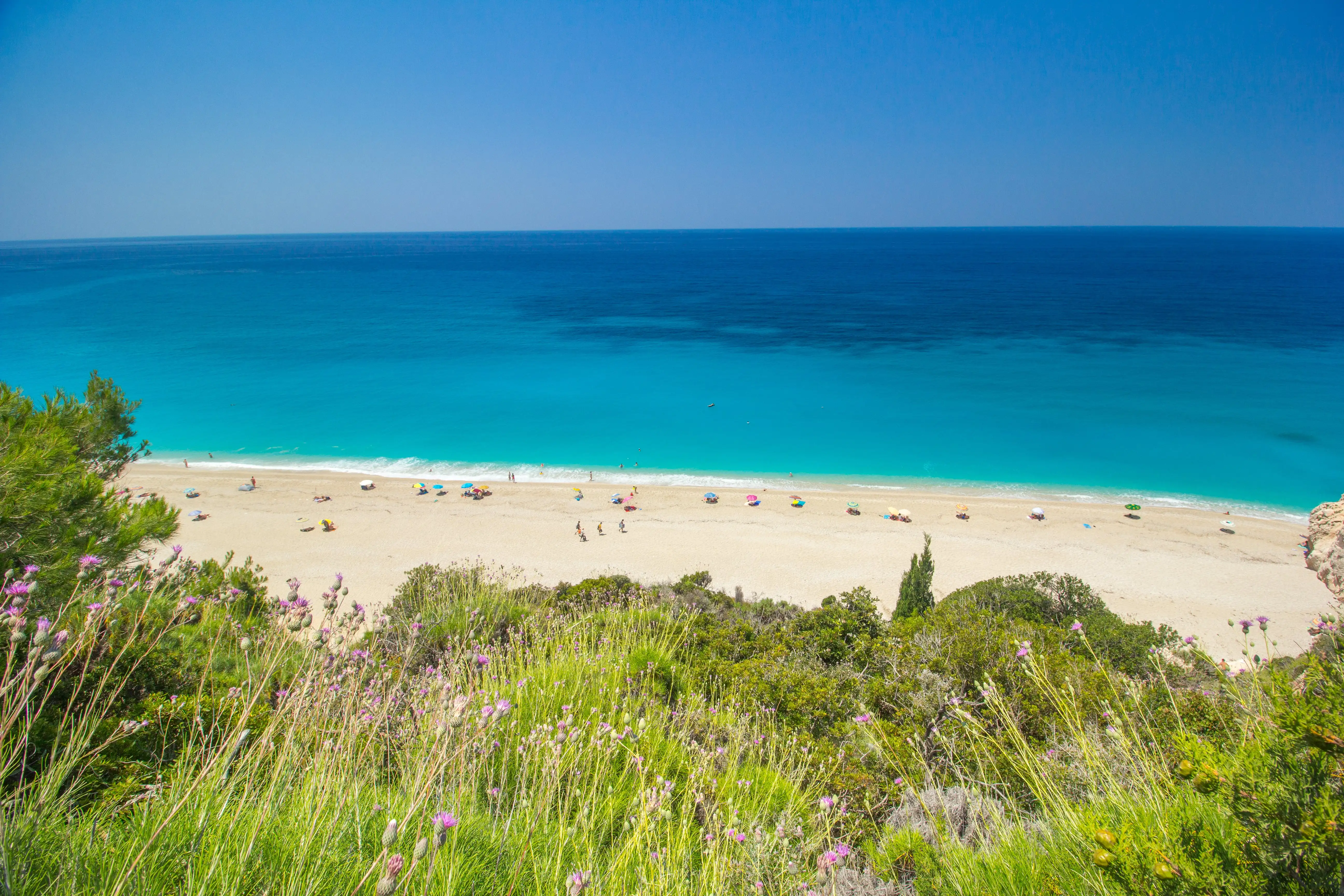 Mikros Gialos
With its high slopes covered in pines and evergreen shrub, the cove is well sheltered from the wind and sea currents so it's a perfect anchoring spot. The beach also has a small watersports centre where you can rent a pedal boat or canoe to explore the cove, almost two kilometres long.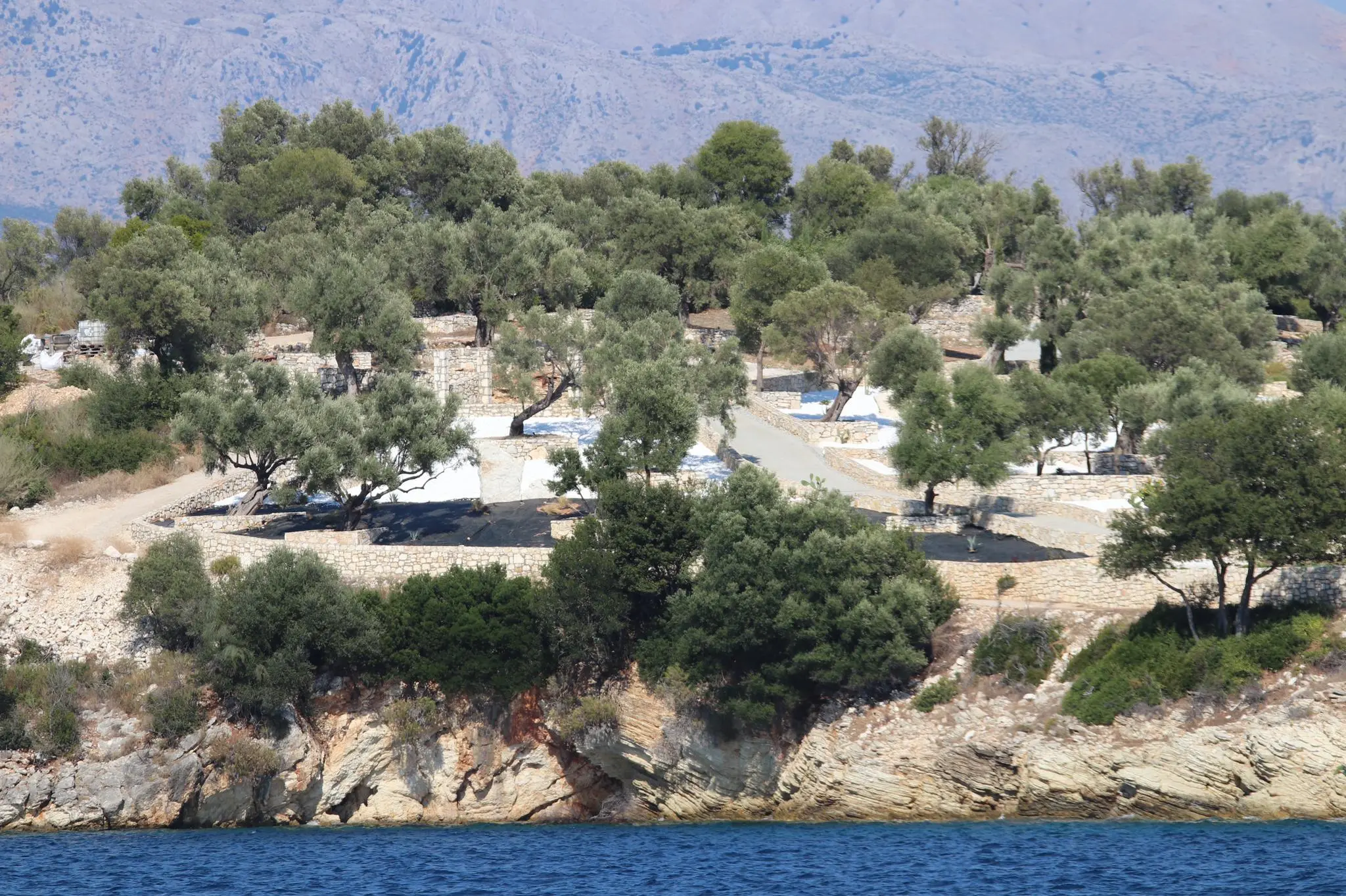 Photo by Bella and Ivo
Agios Nikitas village
The only village at sea level on the west coast of Lefka, it is built like a Greek amphitheatre in an area full of olive groves and the Mediterranean scrub. With its small streets, lined with small shops, minimarkets and excellent Greek restaurants, this is certainly a picturesque pearl to visit as you sail around Lefkas Island. Bella and Ivo visited Agios Nikitas recommended to stop by Captain Corner: 'Very quaint and picturesque!' they say.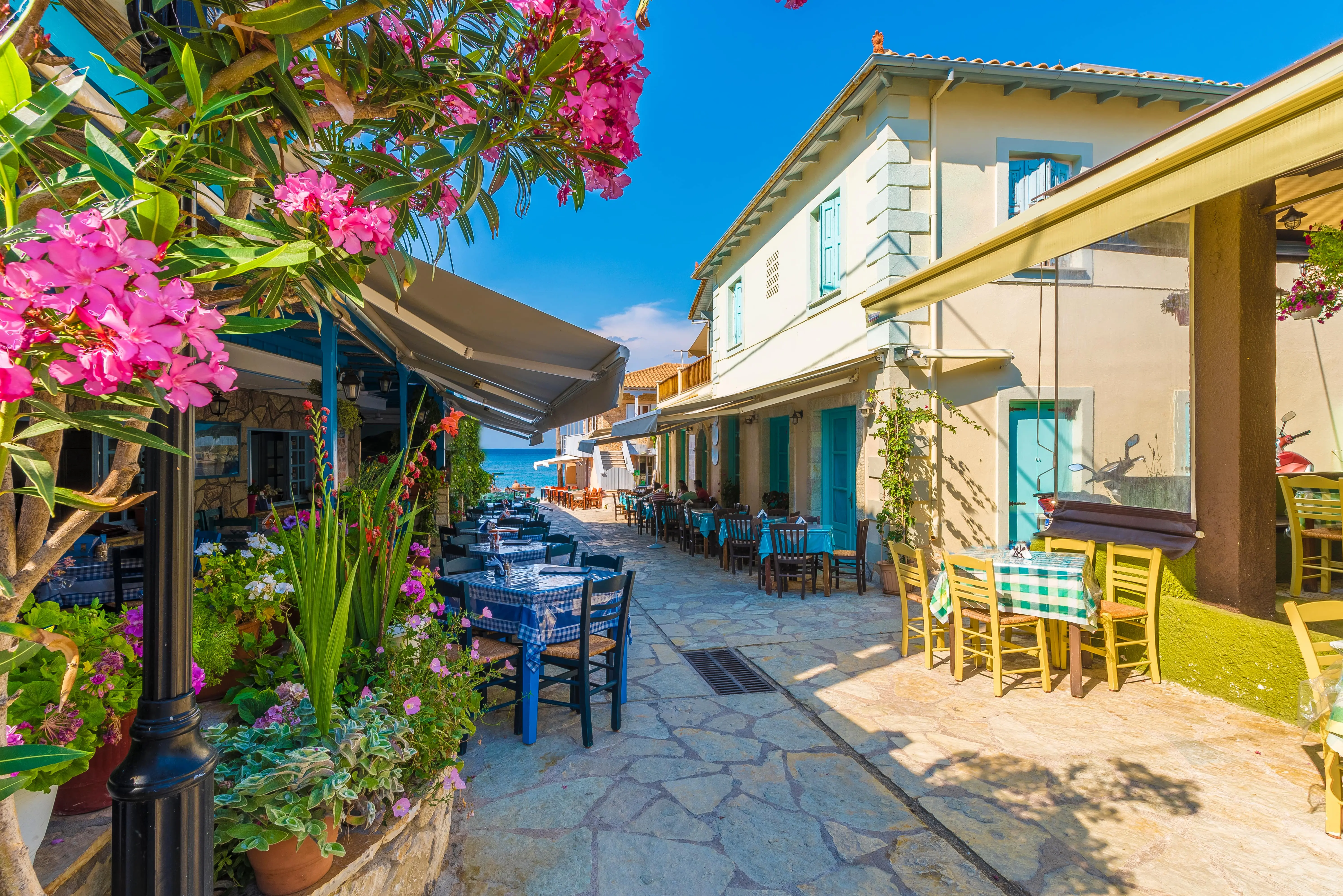 Vasiliki
Located at the end of a valley in the south of the island, Vasiliki is a renowned destination for windsurfing. The bay is wedged between high slopes, so one might wonder where all the wind comes from. The wind here, known as 'Eric', generally starts in the afternoons, but can be pretty boisterous, and only experienced windsurfers are in the water after lunch. The earlier part of the day is instead perfect for kids and newcomers trying out the sport for their first time.
Meet sailors Bella and Ivo
Bella and her husband and skipper Ivo, both from Switzerland, picked the Ionian Sea as their sailing destination and anchored in some truly mesmerizing spots by Lefkas Island. Watch their video here:
Our sailing itinerary from Lefkas
Petros Antonopoulos, supervisor at Lefkas Marina shares an interesting sailing itinerary from here:
"Starting from Lefkada Marina you can sail south with the first stop in Skorpios private island, one of the most popular places where you can stop for a swim. Further south, you can find Meganissi, a large island in between mainland Greece and Lefkada in one of its numerous bays you can find. You can drop anchor, grab a mooring line and stop at a local restaurant. Further south with Atokos, Kalamos, Arkuthi all of these are sailing paradises, where you can explore the bays, drop your anchor and sail around the area and swim of course. Ithaka, the island of Odysseus, is a favourite stop for many of our sailors with Kioni, one of the most popular ports in the area." says Petros Antonopoulos, supervisor at Lefkas Marina.
"You can then sail west to the Island of Kefalonia, one of the most picturesque area, the harbour of Fiskardo small village with mooring lines docking spots and a safe anchoring place to spend the night. Watch Petros' full video here.