"Captain's log: March 2nd, 2020. - Pula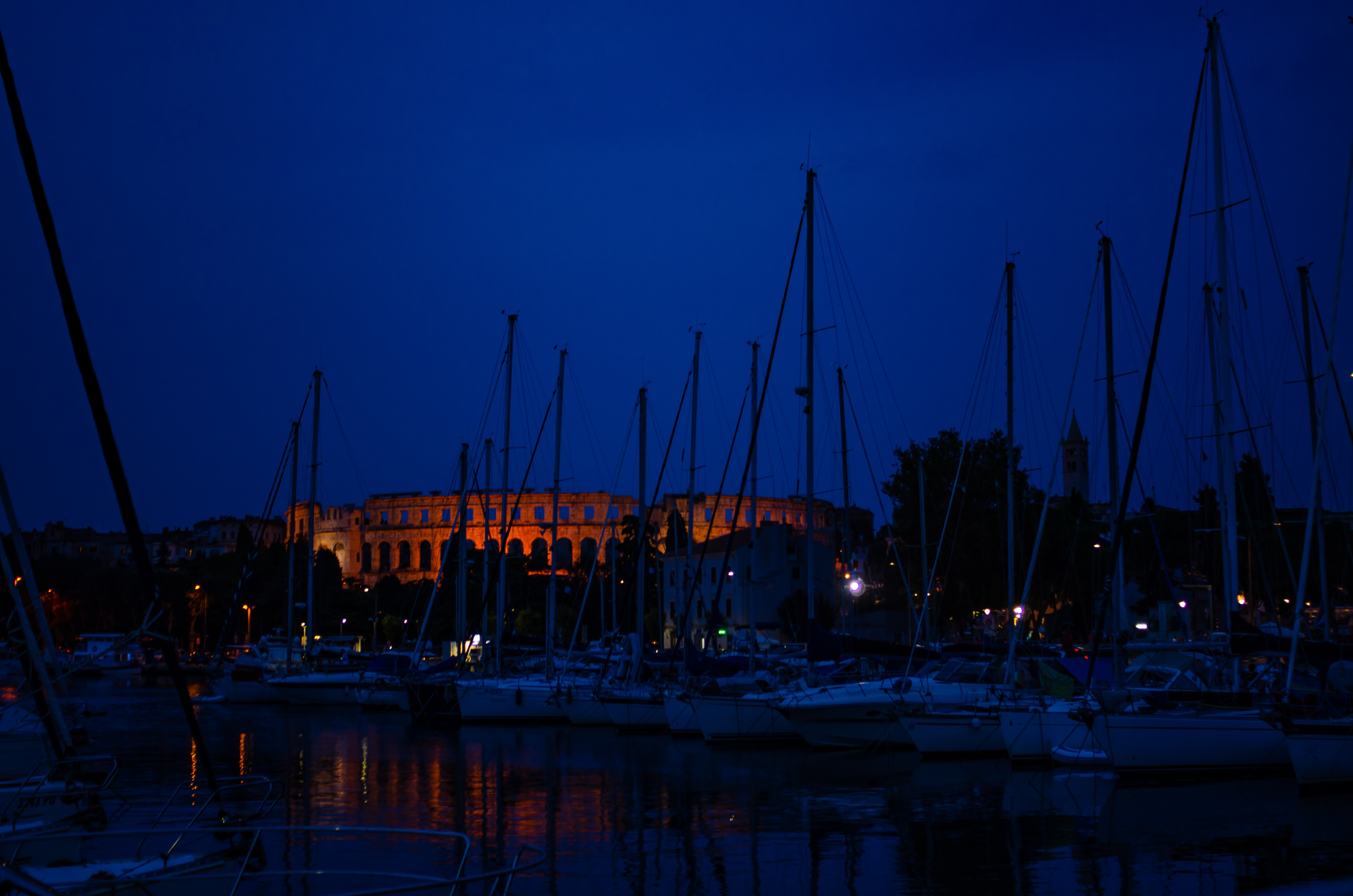 I am finally able to pick up my notes after a time that seemed endless: it has been a long journey on the land, but I finally managed to reach Croatia and hear the sweet sound of the sea again. I am currently writing these notes in a cafe located on one of the most beautiful beaches of Pula. Some relaxing lounge music is playing in the distance while the moon shines nicely on the calm waves. The night is keeping me from seeing the horizon as if it wanted to maintain everything a surprise till the sun starts rising again, but my memory is trying to anticipate the time with the help of imagination.
It's been many years since I sailed in Croatia last time, but I am sure nothing has changed. I will embark tomorrow and set sail southwards in order to visit again the magnificent Dalmatian coast and its crystal clear waters. The last time I was sailing the Kvarner gulf down to the Kornati archipelago was great: I am really looking forward to seeing once more the wild and harsh nature of this region, I want to feel the wind and the sun on my skin. The last time I was there it was full of families with kids swimming happily among the Islands: it's unlikely I will find them now since March is not very famous for warm waters in the Adriatic sea, but I am sure that during summer these waters will be dotted with many boats and catamarans full of people enjoying their vacations.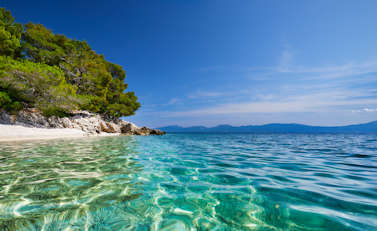 I really hope that Zvone's restaurant on Otok Piskera is still open: it used to serve one of the best fish soups of the whole Mediterranean, and it alone would be worth the whole journey! I also hope I will be able to see once again the Krka river falls: cutting into Sibenik's bay on my way southwards might take some time, but it would be worth admiring such a gorgeous view. I will definitely stop in town to have a rest afterwards: the taste of some nice white wine while looking at the sunset on the bay will be the best medicine to restore sore muscles.
I speak very little Croatian, but I can definitely tell that the waiter who just served me another drink is from Split, his accent cannot be hidden.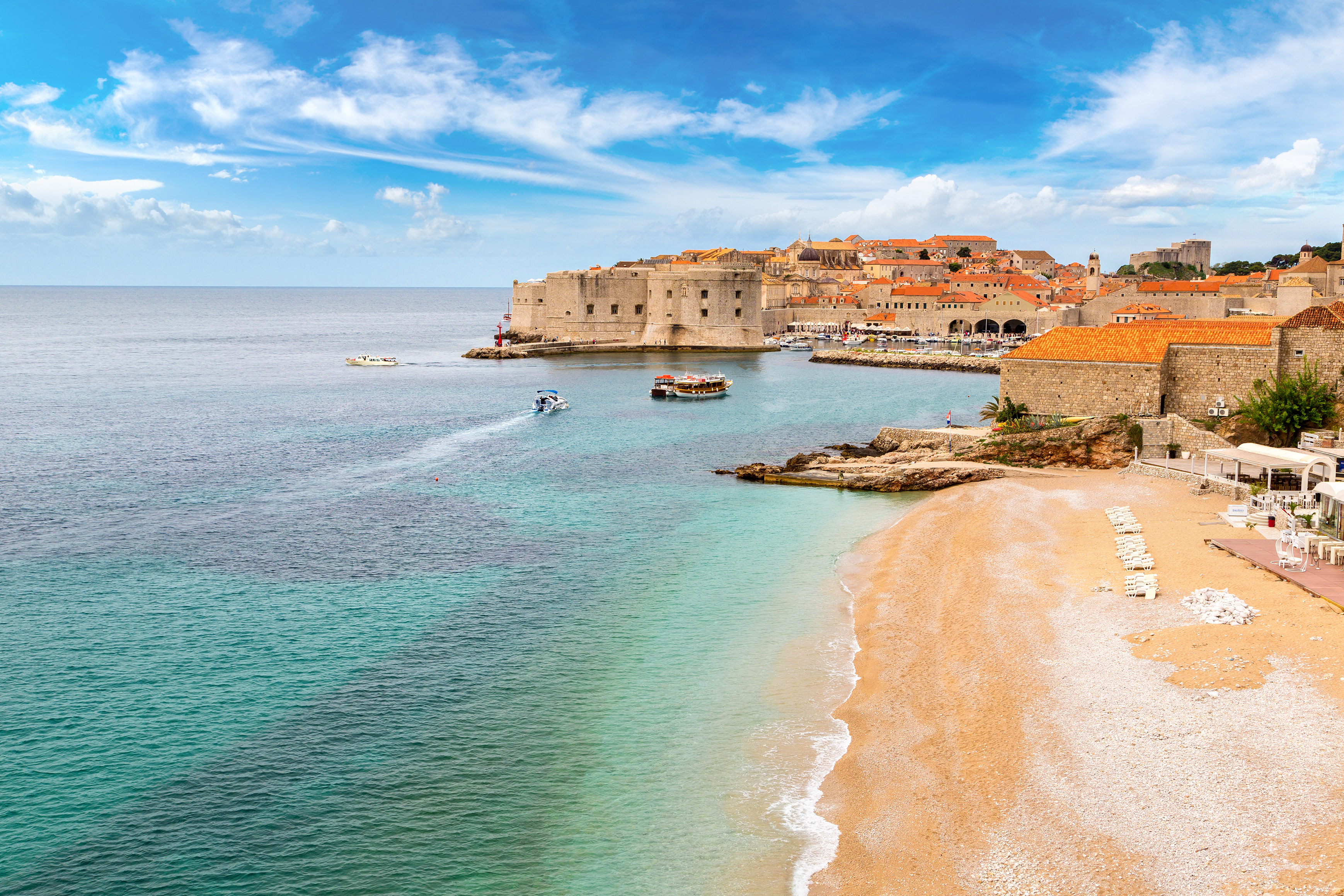 I asked him if his city is still as elegant and fascinating as I remember: his answer, after a surprised smile, was that it is probably even better. The way of looking at things changes along with time, but just like good wine gets better as years pass, so does the beauty of places year after year, but I am now running off the tracks. I was in Split with friends many years ago, and besides visiting the picturesque seaside villages it used to be a lot of fun to go out in the various clubs and bars of the archipelago nearby. I remember we used to collect a coaster for each pub of Hvar, Vis and Brac, and it's very likely that Thomas still has our collection in a box somewhere home.
Memory now takes me even more southwards, passing the sun-kissed islands of southern Dalmatia with enough fair wind to reach Mljet: locals say that Ulysses stopped here during his journey back home, so I guess it's a stop that all the sailors worthy of this name must do. I was not able to stop last time, but now it will be different: I will enter Dubrovnik's old town with this thing checked on my bucket list, the ideal setting for a dinner with Ante. He still owes me one for a bet he lost some years ago, but I don't think to notify him in advance about my arrival: surprises, after all, are what makes life beautiful.
I think I will go to the hotel and have a sleep now, I am pretty tired and the wake-up call is at dawn tomorrow. I can't wait to sail away."
Do you want to satisfy your thirst of curiosity and visit one or more of the places that James has mentioned? Then check out our boats and start planning your vacation now! https://urly.it/34kkb