Last updated on 19 May 2020
On Wednesday 13th May, the European Commission has released guidelines and recommendations that are not binding on member states but that can support them in coordinating the progressive lifting of travel restrictions and allow the tourism sector to restart after months of lockdown.
"Free movement and cross-border travel are key to tourism. As the Member States manage to reduce the circulation of the virus, blanket restrictions to free movement should be replaced by more targeted measures. If a generalised lifting of restrictions is not justified by the health situation, the Commission proposes a phased and coordinated approach that starts by lifting restrictions between areas or Member States with sufficiently similar epidemiological situations," the EC said in a press release. We continue to watch the situation closely and will share any relevant information on this topic in this article.
For more information on the EC press release can be found here.
Can I still book a boat holiday?
"What we're seeing right now is that many clients are choosing to book charters for August/September," says Irene, Sailogy's booking manager.
Check our website for the Covid-19 red protection badge and learn the special booking terms that are available for you. Some charter companies are offering flexible payment options and cancellation policies or a combination of both. We are regularly in touch with the individual charter companies to ensure the best conditions on bookings.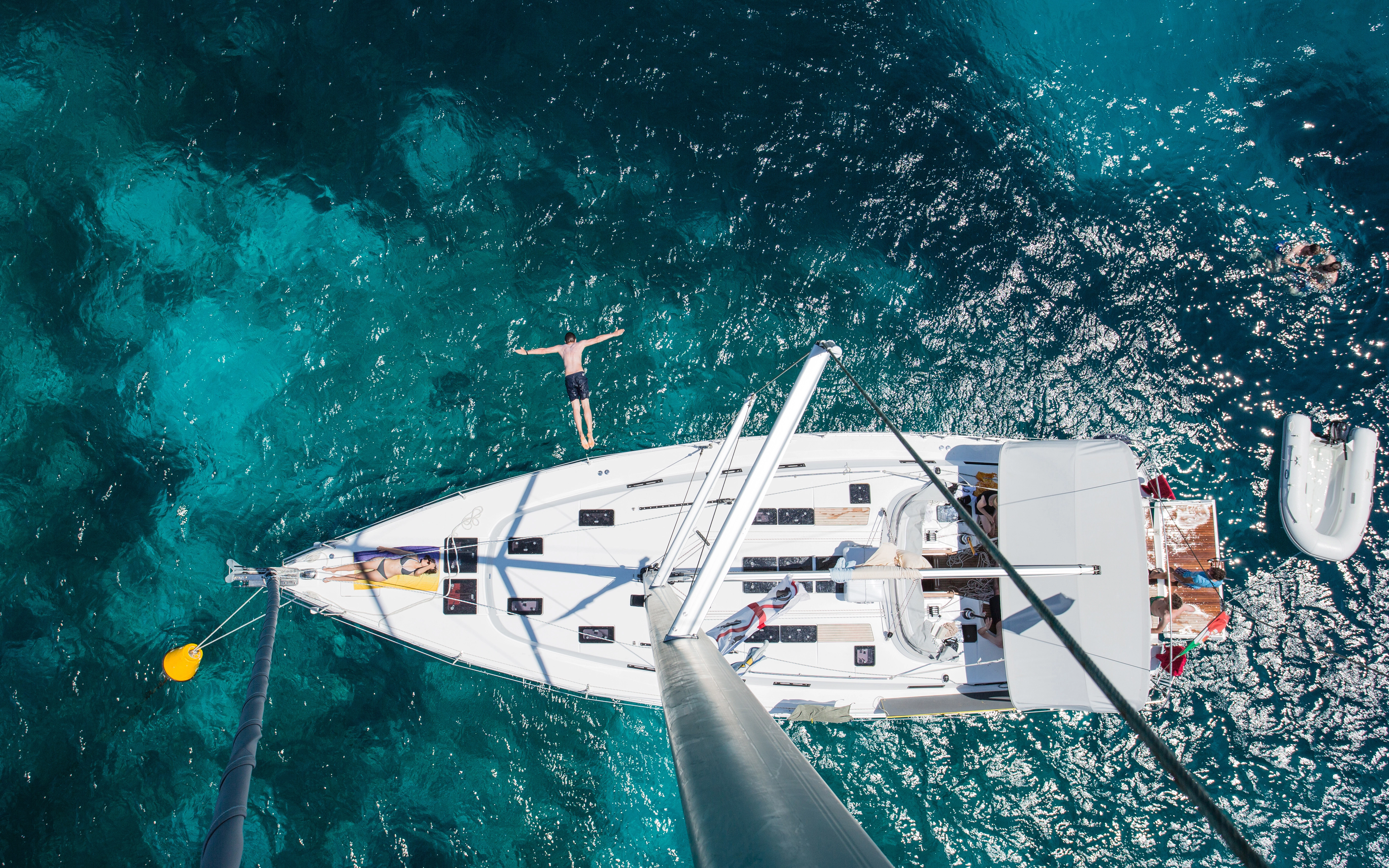 Sailing destinations travel updates
Croatia
Over 14,000 foreigners have entered Croatia and over 36,000 Croatian citizens have left the country since May 9, when a decision on crossing the border during the coronavirus epidemic was changed. It is still unclear how 'easy' it is to cross the border as the government is busy redefining the criteria for entering. Under a decision of the COVID-19 crisis management team, as of May, 9 foreigners are allowed to enter Croatia in case of economic interests or urgent personal reasons, and Croatian citizens are allowed in and out of the country.
Useful links:
HAK - the official Croatian transport website offers regular updates on all information about travel restrictions to and within Croatia. We recommend that you consult the HAK website for the latest updates.
We also recommend the Total Croatia News website which provides insights and updates on the latest news impacting the world of tourism in Croatia.
For the latest updates on Traffic by Ferry - please visit the dedicated HAK Ferry Traffic page.
Cuba
Only Cuban citizens or permanent residents are currently permitted to enter Cuba.
Useful links:
France
From Monday 11 May, rules on travel and transport around France have been relaxed, though some restrictions still remain. The general rule is to gradually return to a more normal daily activity, with no need for certifications to leave home. Traveling within your own department, even if it is more than 100km from home, will be allowed. However some restrictions are in place when it comes to public transport: To limit long-distance travel the frequency of inter-regional trains is still limited, with TGVs now running at 7% frequency and 40% by the end of May, and reservations will be mandatory. Rules on international travel are not expected to change in May. Borders with countries outside the EU will remain closed until further notice (for this purpose the UK is treated as being still within the EU). Certain border restrictions with European countries will be maintained until at least June 15, though frontier workers will still be able to travel freely as now as will other people with an urgent work reason for travel. Travel to other European countries will also be possible for certain urgent family reasons, such as taking care of a child.
Useful links:
France Diplomatie - French Ministry for Europe and Foreign Affairs page
Greece
The Greek government is gradually lifting its lockdown and has announced its two-month plan in reopening Greece's market in stages. As of May 4, some shops and services, such as bookstores, electronic stores and hair salons will reopen.
From June 1st till the end of the month, the following will reopen in this order: shopping malls, outdoor restaurants, cafes, summer cinemas, year-round hotels, amusement parks, theme parks, outdoor playgrounds, indoor restaurants, indoor cafes, seasonal hotels and resorts, and indoor sports facilities.
In the coming days the government is expected to announce further guidelines for restaurants, leisure facilities, hotels, beauty salons, swimming pools and beaches. In addition, it was announced that large gatherings, such as festivals, concerts or sporting events with spectators, will most likely not be allowed during the summer months. To see the Greek government's plan for the gradual easing of COVID-19 restrictive measures: "A bridge of safety toward a new daily reality", click here.
Useful links:
British Virgin Islands
With effect from 6am on Monday 27 April, for an initial period of two weeks, a daily curfew will be in place from 1pm to 6am. Borders will remain closed to all except freight and cargo vessels until 6am on Tuesday, 02 June 2020.
Useful links:
The Virgin Islands Government website and the UK Gov site contain the latest information on the British Virgin Islands restrictions.
Italy
From 3rd June Italy opens its borders to all citizens from the EU without a 14-day quarantine obligation.
Useful links:
We recommend the U.S.Embassy website for the latest travel restrictions to and from Italy.
La Gazzetta Ufficiale is the official resource of the Italian government with all the decrees on the epidemiological emergency from Covid-19 (the site is in Italian).
Seychelles
All international flights to the Seychelles are temporarily suspended until further notice.
Useful links:
Department of Foreign Affairs - Republic of Seychelles News
Spain
Tourism-dependent Spain aims to reopen borders to visitors around the end of June as its coronavirus lockdown fully unwinds, a minister said on Monday, in a much-needed boost for the ravaged travel sector.
Useful links:
Turkey
The official authorities of the Republic of Turkey have suspended all domestic and international flights. Turkey's land borders with Greece and Bulgaria have been closed to the entry and exit of passengers. As of 4th April, Turkey's government decided to shut down borders of 31 cities and imposed a partial curfew for citizens under the age of 20, effective from midnight Friday to contain the virus outbreak.
Useful links:
Turkish Airlines Covid-19 Page
Turkish Ministry of Health Covid-19 Page
For a comprehensive list of all countries that have been impacted by the outbreak, we recommend the Covid-19 page on the AlJazeera's website. General up-to-date health information about the pandemic outbreak can be found on the World Health Organization's website.