A sailing holiday can be unexpectedly affordable even compared to others, apparently less luxurious types of holiday. Just think about the costs of chartering a boat compared to your overall holiday costs.
By keeping the overall holiday costs under control, your holiday will be both exclusive and affordable. Your boat is not your only primary cost. However, that said, by picking the right accessories and extras, you won't need to add much more to it.
From a cost perspective, what's absolutely fantastic about going on a sailing holiday is that it is both the place where you and your crew will spend the night and the place where you can dine, enjoy a sunset, indulge in a long aperitivo and so much more.
So, how much does a sailing holiday really cost?
The boat is not just your accommodation. The boat is fully equipped with a very homey kitchen, which means that you can cook your own meals if you wish to cook your own meals. Simply by adding the cost of the ingredients, from either a supermarket and perhaps some extra additions of fresh produce from the local market.
On top of that, simply put, a holiday will usually require some kind of transportation. Your boat has a dual function, leisurely sailing you from a picturesque cove to a majestic cliff exactly when you want it and without all the hassle of having to search for parking in crowded places. Just drop your anchor and take a bath in the water.
Generally speaking, the locations are often so mesmerising that you won't find so much the need to seek entertainment outside your boat. It is a different mindset altogether, and some may still want to stop by a marina and go for a shopping walk, but life onboard does tend to fill your day that you may not need quite the same entertainment from your usual holiday self.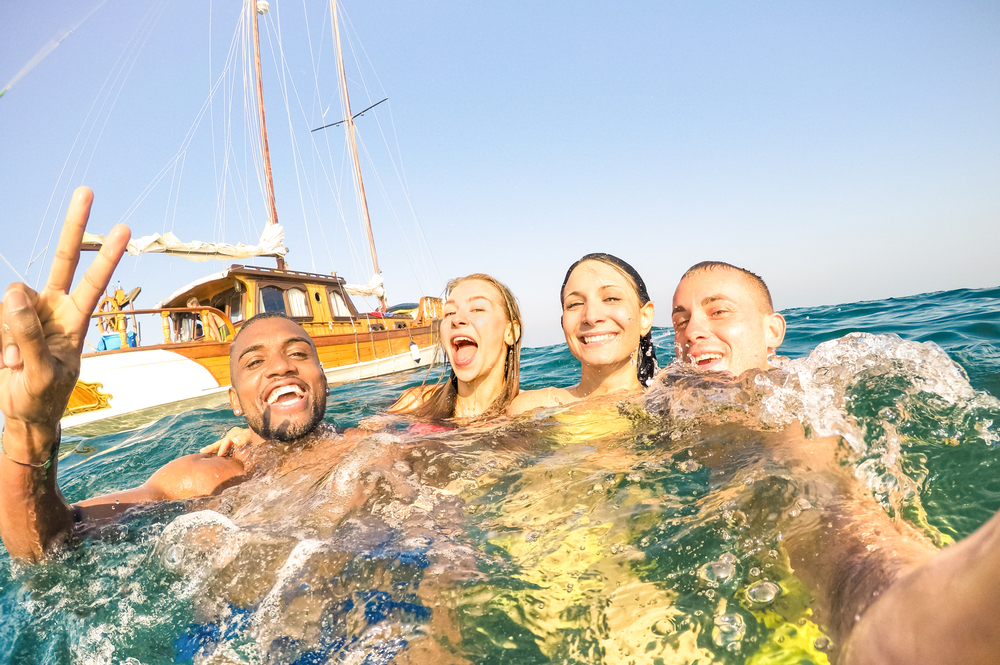 Entertainment and pastimes, on holiday it is natural to spend a little on some leisure: we are on a boat 24/7 and what fun, we don't need anything else!
How much is renting a boat?
People are often under the impression that a sailing holiday is costly and only for a few. However, it doesn't have to be: with a few tricks, it can be a great way to have an (unexpectedly) low-cost holiday anywhere you are at sea.
That is why it is essential to rely on competent travel consultants and be a little flexible: by changing the period and location, you can spend up to €50 per person per day, for example.
It is tricky to set a fixed price for renting a boat. You will find boats for all budgets, and prices do vary considerably depending on the period.
How do I keep costs down?
Three things can derail the budget of any sailing holiday:
Alcohol
Dinners out
Ports of departure
Let's look at them more in detail
Alcohol
People often associate a boating holiday with wine and spirits, there's nothing wrong with a good glass of wine in the cockpit at sunset, but a galley of premium labels can wipe out your holiday budget!
Dining out
Summer is a great time to discover inviting little outdoor restaurants. The local culinary tradition is an appealing aspect of going on a holiday, learning more about the local traditions, and tasting something different. However, if we've decided to take a holiday keeping an eye on our costs, we may end up straying from our goal.
I personally find that eating on your deck with your friends or family, having the view all for yourself, is priceless.
Note on the pantry: if we decide to eat at the last minute, we may waste food that we had on board, purchased in anticipation of eating on the boat.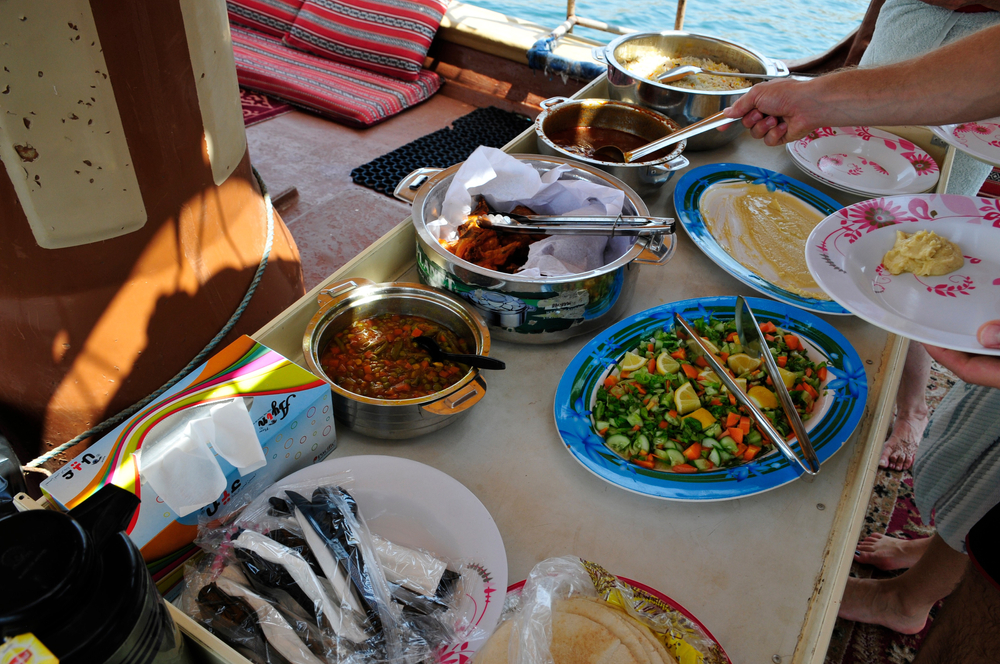 Ports of departure
Often, perhaps in pursuit of a slightly cheaper boat, people choose to leave from a place that is not well connected, which implies several transfers to reach it, perhaps in addition to the flight, a taxi ride, a ferry... Or from a place with no daily connections, which obliges us to spend the night in a hotel and have meals in restaurants that we neither planned nor wanted.
In this respect, Sailogy's experienced travel consultants will be able to advise you on the best boats from the most suitable ports of departure to keep the overall cost of your holiday as low as possible.
Travelling by car or other?
We look for a location that is easily connected by a single flight, maybe a low-cost airline or a train, but if the composition of our crew allows it, we do not neglect the option of travelling by car.
We look for a convenient location conveniently connected by a single flight, perhaps from a low-cost airline or train. Still, if the composition of our crew allows it, we also don't overlook the option of travelling by car. The total cost of a trip with one or two cars is often less than that of four, six or eight tickets for the same route and allows us to be much more flexible.
All marinas are organised with convenient and safe parking solutions for our car.
Not to mention that having the car with us is a great convenience for transporting luggage and possible expenses.
Extras
As we have illustrated, a boat is many things at once: so let's invest in it because its value will reverberate in many areas. When we choose a boat, let's not limit ourselves to considering its cost, perhaps being attracted by one with a particularly appealing price; let's also evaluate the accessory costs that the choice of a boat in that specific location necessarily implies.
Considering the overall cost of the holiday, it may not be so convenient.
Season vs destination
If we want to get a lot for a little, we need to stand out and be smart. For example, let's choose something other than a boat in Italy in the middle weeks of August. High season is not everything. Sailing during less hot months can be truly enjoyable, both from a cost perspective and from the point of view of overcrowding and heath. Places such as Greece, Croatia, Italy are incredible destinations after the summer when you will also enjoy warmer waters!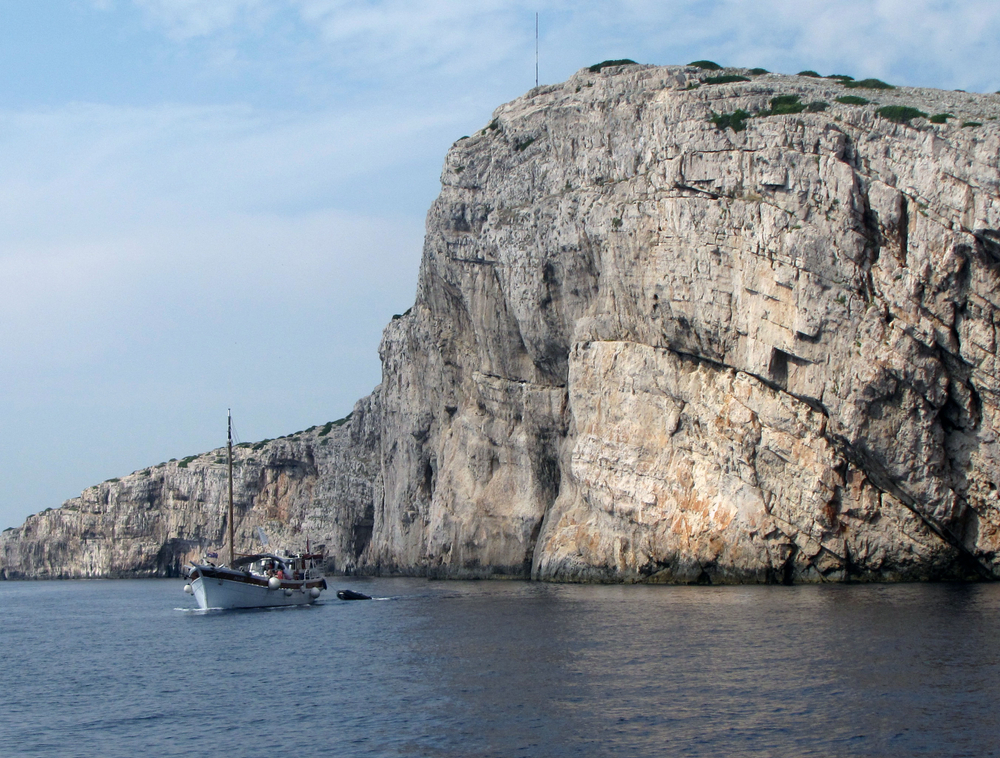 Krka National Nature Park in Croatia in autumn
This post is written by Francesco Gambini. Francesco met sailing in Liguria 20 years ago. A fleet specialist in Sailogy, his favourite boat is the Dufour 310 Grand Large.