Can you tell us a bit about yourself? How did you get into the world of sailing?
I'm from a place far from the sea, like many of those who eventually choose to live there. My first sailing experience was for a holiday many years ago, and I still remember that feeling of freedom and wonder I felt. Really, it's still a very vivid feeling, and one of the best things that happen to me on board is to see it again in the people who choose for the first time a sailing holiday with us on the Freya.
The path that led me to sail is one of those somewhat tortuous and, I think, partly random ones, which only make sense when you look back at them after a few years. Maybe I'll tell you the whole story another time because it's perhaps too long. However, I can tell you the exact moment when I decided that living on a boat would be my life.
For my 35th birthday, I decided to treat myself to my first Atlantic crossing, from Malaga to the Canaries. One night, while I was sleeping, I heard the boat making unusual movements, and I went out to see what was going on. The Portuguese trade wind, a strong wind from the North, was blowing our way downwind as the boat glided along the African coast. The skipper had manoeuvred and rigged the spinnaker to catch it as best he could. So when I got out, I had the feeling that the boat was flying over the sea on a moonless night with the silver sea in its wake. The dots connected when I arrived in the Caribbean and met Omero (Omero Moretti) and Freya (his boat). And that's when I began my second chapter, which has now lasted seven years, three Atlantic crossings and several thousand miles.
We often talk about sailing as a school of life, rewarding, essential. Does this apply to you, you think?
Yes, it has been like that ever since I went on holiday for the first time when sailing was something totally new to me, and it's still the same every day, even if I live life onboard in a completely different way. Taking everything back to basics is a trait of my character. It always has been, and it's as if sailing allows me to live it "naturally", without forcing it, without conditioning, without having to explain it.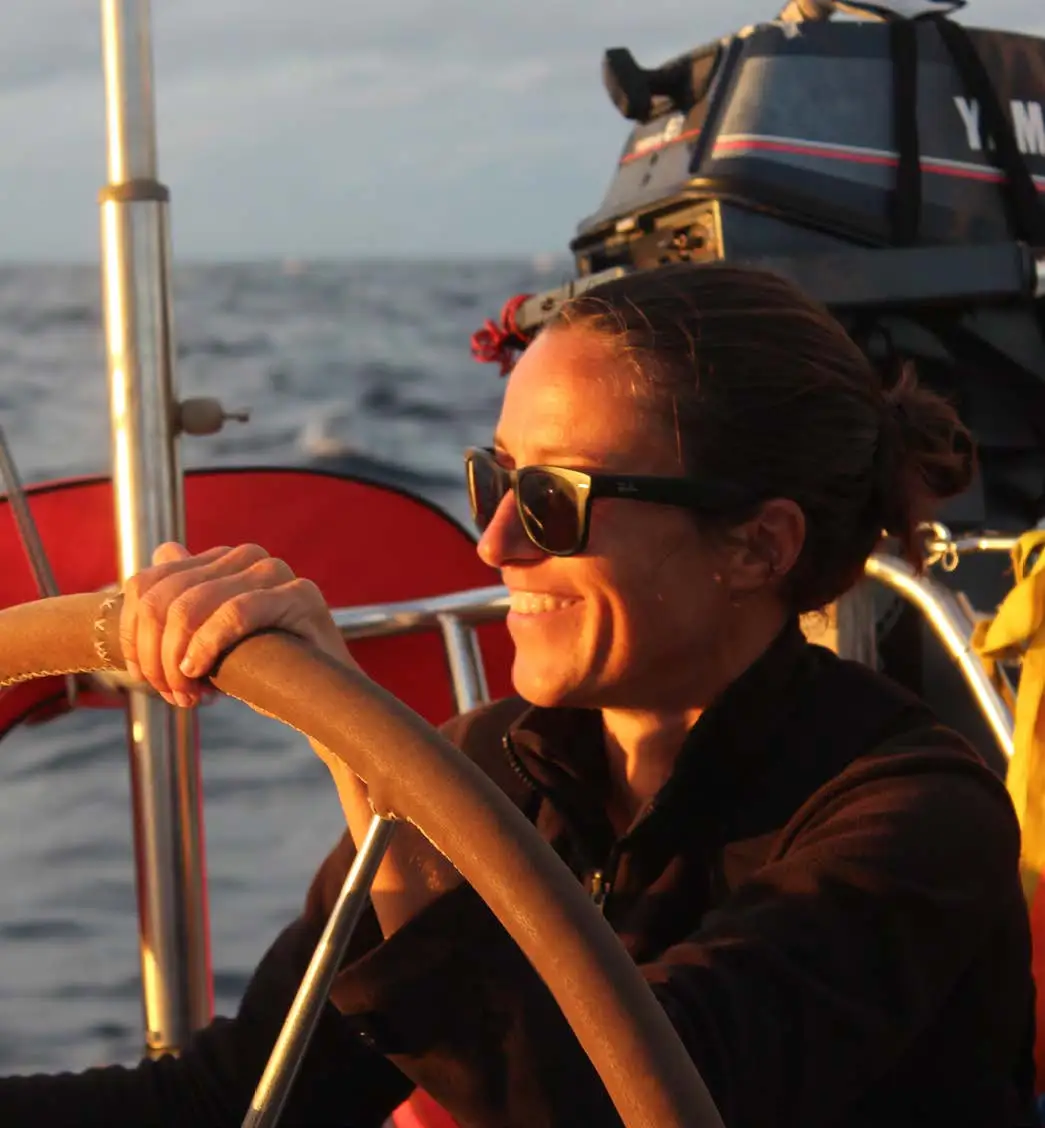 What do you think attracts women to sailing? Maybe a sense of independence, freedom..what are your thoughts?
I don't know. To be honest, I don't even know if women are attracted to sailing. What seems more important to me is that they are no longer turned away from it if they want to approach this world. As always, the road is uphill, or rather, against the wind, but I have met very few women who shy away from what they decide is their own challenge.
I think it's important to say that an experience on a sailing boat, I mean an experience of sailing rather than a holiday, can be very helpful in gaining courage and believing in yourself more. I learned to listen to myself, trust my instincts, make decisions quickly and under stress, and rely on others. It was indeed like that for me. I don't think it is trivial, and maybe it is an essential aspect for other women.
So many women have gone on to achieve leading roles in sailing. Think of Britain's Ellen MacArthur, who entered ocean racing at a very young age and held world speed records. Or the Frenchwoman Isabelle Autissier, the first woman to sail around the world on a sailing boat. Are we witnessing an important change in your opinion leading to a growing interest in the world of sailing on the part of women?
I think the exact same change has finally arrived in the traditionally male-dominated world of sailing that has arrived in many other areas of sport, work and life in general. And since you mentioned Ellen MacArthur, I'll give you an example of what women can bring to this world in a new and better way. During her solo round-the-world voyage, Ellen MacArthur began to think about the importance of reusing and saving resources on board. From that reflection, she decided to create her foundation, one of the most important in the world (perhaps the most important) among those dealing with circular economies. As in all things, if we don't insist on copying a male model, we may have more to say and more to give.

Do you think that in the future there will be more and more women entering sailing?
It's inevitable, fortunately!
What is your advice to women attracted to sailing but who have not yet embarked on a boat experience?
Obviously, I'd say...try it. Travelling alone, so that you can enjoy the whole experience without being conditioned, and choosing an experience that is perhaps not too demanding (I also give this advice to men, to be honest). It is also crucial to choose an experienced skipper who is open-minded and familiar with women on boats. Nowadays, many of the tasks requiring muscular strength can be replaced by good technique. When sometimes Freya unfurls its sails to the wind a bit too much, Omero knows how to adjust the strength so as to make them more manageable for me.
You can learn more about Sara by following Sara and Omero on Instagram @omeromoretti or by visiting their website here.
Fancy reading more stories like Sara's? Flick through the second issue of our sailing magazine, Magister Navis and get inspired on your next sail!