Costa Smeralda, the real highlight of Sardinia thanks to its white-sanded beaches and Caribbean-like landscapes. A renowned destination amongst sailing lovers and numerous international VIPs, who often decide to spend the holidays here. Located on the northern-east side of the island, this trait of the coast will enchant even the most demanding tourists with many different places to choose from according to necessities. Just think of the variety of landscapes you can encounter in the La Maddalena Archipelago and the many islets scattered around it, all full of beaches and coves to discover.
If you have planned a sailing holiday in Sardinia or are considering booking a last-minute deal, don't forget to check our exclusive 7-day boat itinerary.
The beaches and coves are undoubtedly the island's main attraction, as the sand is usually fine and white, and the watercolors go from turquoise to emerald, surrounded by lush Mediterranean vegetation. Today we discover the beaches and coves not to be missed if you want to experience the real beauty of Sardinia!
.
---
Le spiagge più belle della Costa Smeralda
1 - Liscia Ruja sardegna
2 - Cala di Volpe
3 - Cala Corsara
4 - Capriccioli Beach
5 - La Cinta Beach
6 - Piccolo e Grande Pevero
7 - Poltu di li Cogghji (Prince's Beach)
---
.
Liscia Ruja
Sardegna
Also known as Long Beach for being the longest beach in the whole of Sardinia, this trait of coast located in the municipality of Arzachena has more than 500 meters of fine white and pink sand framed by turquoise waters and beautiful vegetation. You will find that most of the beaches in Costa Smeralda have pink-ish sand due to the presence of granitic rocks, which are characterized by various shades of this color.
It is easier to reach Liscia Ruja by boat as the only way to reach it on foot is to walk through a long trail in the lush vegetation. A bit of a sweaty trek, but totally worth it once you find yourself in front of such beauty.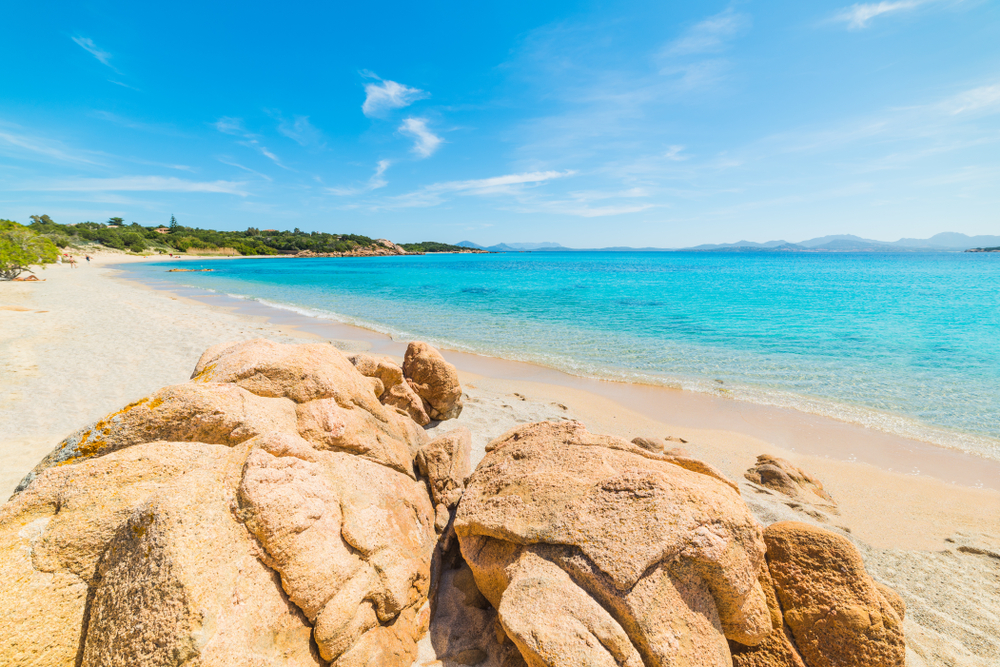 .
Cala di Volpe
In the same gulf where Liscia Ruja is located, you will find another beautiful cove called Cala di Volpe (literally, Fox Cove), a typical Costa Smeralda beach with shallow waters, perfect for relaxing with the family.
The granitic rocks, as well as the lush Mediterranean vegetation, are the main characters of this beautiful beach, which is also equipped with all services and a yacht harbor you can moor at.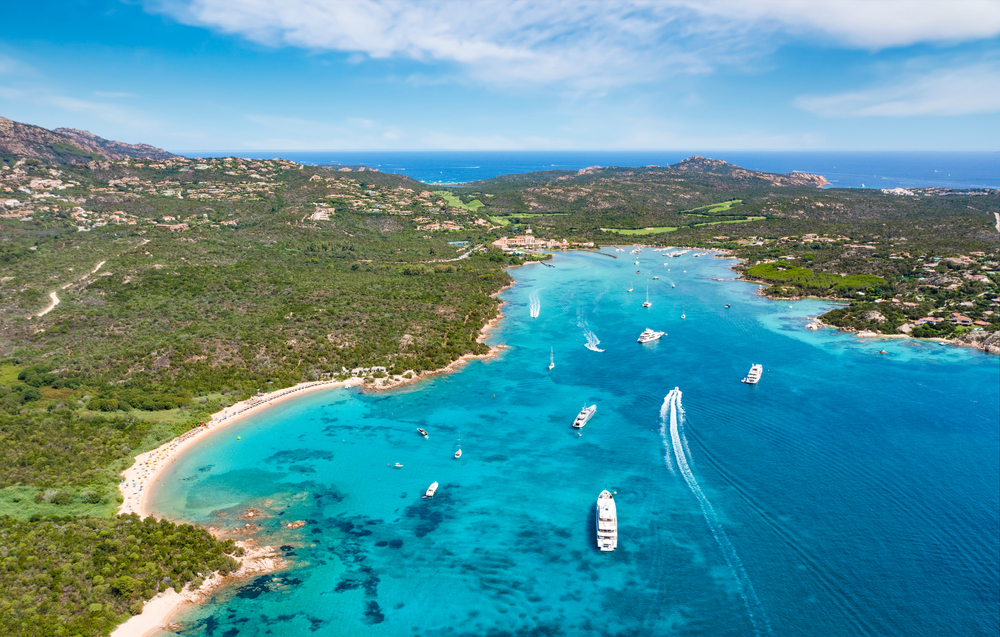 .
Cala Corsara
Hidden between the coasts of the Maddalena Archipelago lays Cala Corsara, a real tropical paradise that could be described as the apotheosis of Costa Smeralda's beauty. We're on Spargi island, where pink granitic rocks create unique contrasts with the white sand and the emerald waters, whilst the surrounding hills are covered in lush and fragrant vegetation. In addition to the unique colors, these rocks have peculiar shapes: have fun guessing them while relaxing in the crystal-clear waters!
Needless to say, this cove is only reachable by boat. And if you're a diving lover, don't miss this treat: on the seabed of Cala Corsara lays the Spargi wreck, a Roman ship sunk in the II century a.C., easy to reach as it's located only a few meters deep. Relax, fun, water sports: this cove is a paradise for all!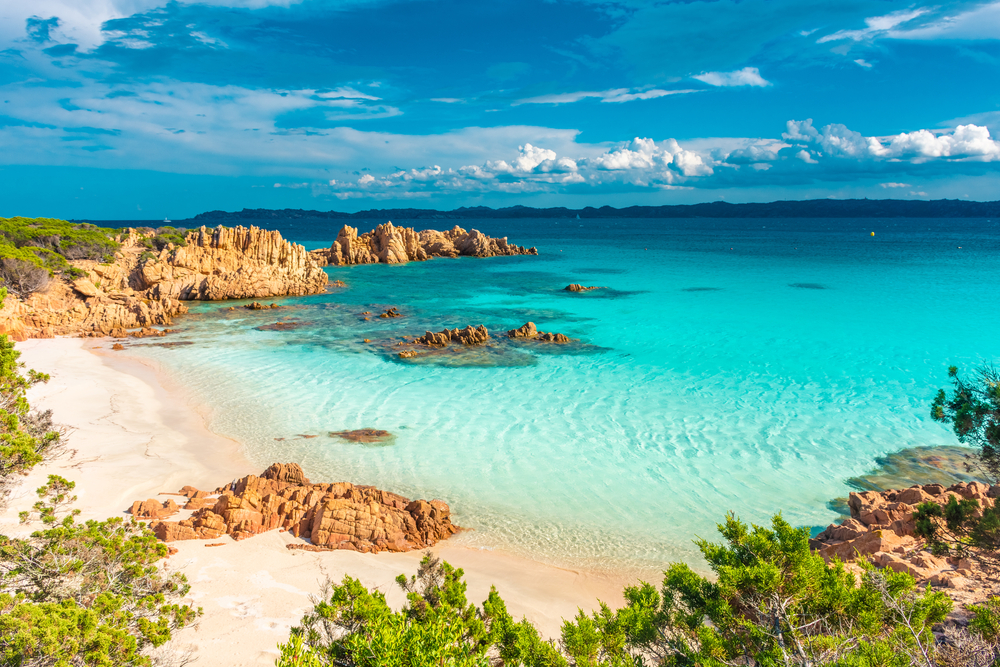 .
La Cinta Beach
In the municipality of San Teodoro there is a beautiful natural oasis: La Cinta beach, with fine white sand and surrounded by juniper bushes. The main characteristic of this beach is its proximity to the San Teodoro Lagoon, one of the main natural highlights of the whole of Sardinia: this lagoon hosts a delicate ecosystem made of different animal and plant species, in particular pink flamingos. If you decide to make a stop at this beach, don't miss this absolute gem.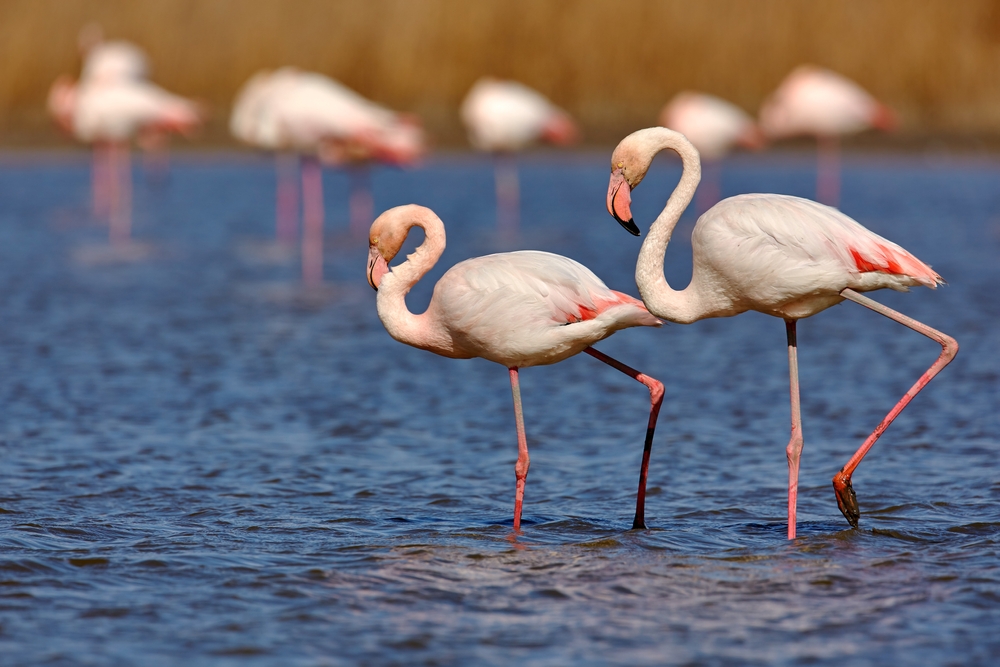 .
Piccolo e Grande Pevero
Located very close to each other and a short distance from the city of Porto Cervo, these beaches are respectively 150 and 300 meters long and are separated by a tiny promontory. Their unique beauty and the turquoise waters invite for a stop and a swim! If you like water sports, here you can rent canoes, water motors, and pedalo to enjoy the day to the fullest.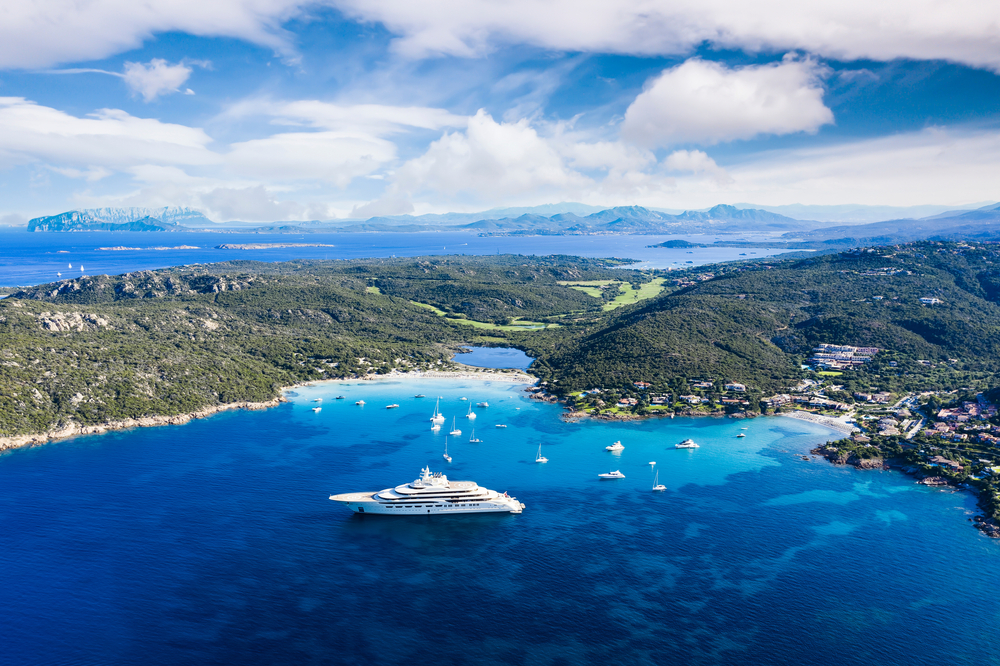 .
Capriccioli Beach
Not far from the aforementioned Cala di Volpe lays another corner of paradise called Capriccioli Beach. This beach is particularly ideal for boats as it is nestled inside a small bay repaired from all winds, hence the very calm sea. The beach itself has very shallow waters and it's suitable for families with small children. A group of granitic rocks divide the beach into two sections, with the western side also known as Turtle Beach because turtles come here to nest on specific times of the year.
In front of the beach you can see (and reach by private boat) the islets of Soffi and Le Camere. We suggest visiting Mortorio Island, a real paradise in the middle of the sea for snorkelling lovers and for relaxing in total privacy!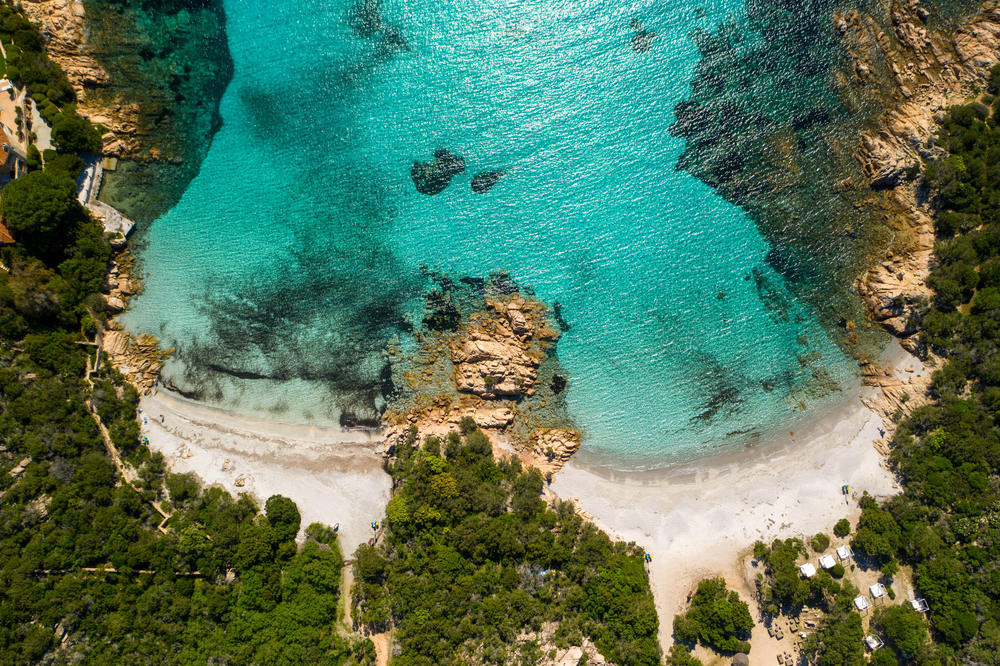 .
Poltu di li Cogghji (Prince's Beach)
We end our list of best beaches in Sardinia with probably the most beautiful one of the list, located in the municipality of Arzachena and close to Capriccioli Beach: Poltu di Li Cogghji, also known as the Prince's Beach. This second name comes from the Prince Karim Aga Khan, the primary force in the touristic development of Costa Smeralda, which once was just a wild trait of coast. This beach was his favourite, and we can't possibly blaim him: white sand, turquoise waters and a wild vegetation all around. A perfect scenary to enjoy on a boat!