A sailing holiday is one of those experiences you will keep in your heart forever, but those who venture on a boat for the first time might have a few questions and doubts in their minds that they want to clear before departing. To make your first adventure nice and smooth, we gathered some useful and basic tips to live your best life onboard!
.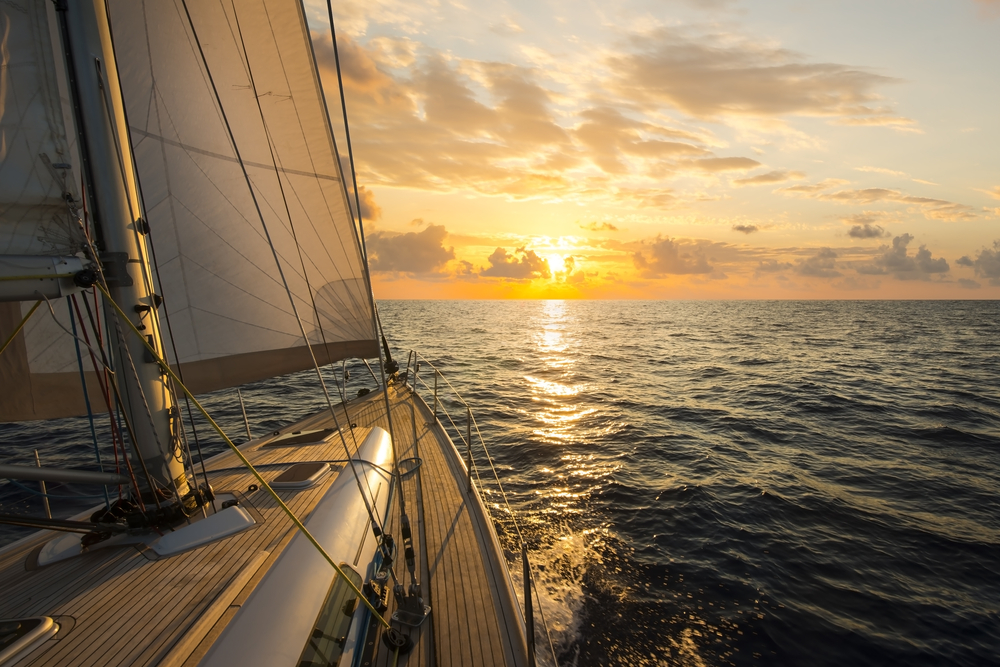 .
.
Tidy spaces
One of the main pieces of advice a person should follow while living on a boat is to respect the common spaces: as you can imagine, boats have limited space, and therefore anything that is not in its place could be in the way of other people.
The first thing you could do is to pack your things in a soft suitcase, such as a bag or a backpack that you can fold and put in a drawer when it's empty. Needless to say, a catamaran has way more space than a sailboat, because of the two hulls and the consequent wider surface of the deck. Make sure you choose your boat according to your and your crew's needs, taking into consideration how much space you will need, how many people will be on the boat, and so on.
Less space on board leads to more respect for the people that live with you, so please avoid smoking below deck. And if you do it on the deck, pay attention to where the wind blows.
Another thing to keep in mind while sailing is that the objects around you won't stand still, so if they're not placed in a correct way they will fall or move around. Pay close attention to what you leave around, especially to those fragile objects that could break into pieces and be dangerous for you and the others. A gust of wind or a steer could be enough to make anything that is not fixed fall.
To make the most of limited space, it is useful to keep your cabin tidy at all times, making sure you don't leave valuable items around.
.
Living in harmony with the crew
On board, you will be sharing the spaces with a crew of other people (friends, family, and skipper/hostess). You can carve some self-time and enjoy the holiday, but it will be necessary to collaborate with others and run daily tasks and errands. Assign the tasks to each member before departing, it will be easier to live a stress-free holiday!
Make sure you don't leave dirt behind, especially oily stains. Boat floors are already quite slippery, you don't want other easy ways to fall. Cleanness is indeed an important subject on a boat: you will be barefoot most of the time therefore it's good to keep the floor clean instead of collecting debris under the soles. After having a nice swim, pat yourself dry with a towel as soon as you get on board: by doing so, you won't leave salt water ponds around the boat - and no slippery floor! For the same reason, try not to go below deck while wet.
Finally, let's talk about clear water. Even though a boat has enough water storage for all the crew members, it is always good to learn how to save it and avoid useless wastage while showering or cleaning. If you want to know more about saving water onboard, click here to read the article. And since we've mentioned the shower, always remember to check that towels and linens are provided by the charter company before departure: they're usually included in the final price, but you never know!
.
The importance of a skipper
A skipper is the captain of the boat and therefore his/her decisions should be followed at all times. During your holiday, they will split some easy tasks among the crew members, which will help during sailing. It is a great moment to learn new and interesting notions about the world of sailing, don't miss out! The tasks are generally easy and don't require any specific experience. It will be fun to be part of a sailing crew!
Moreover, it is important to keep in mind that a skipper is not only necessary when a boat license is missing, but also for having an expert guide on board. His knowledge of the area in which you are sailing could be crucial for experiencing a unique holiday, exploring uncrowded places, helping with navigational tasks, and for enjoying a more stress-free holiday in general. If you want to know more about the role of a skipper, read this article.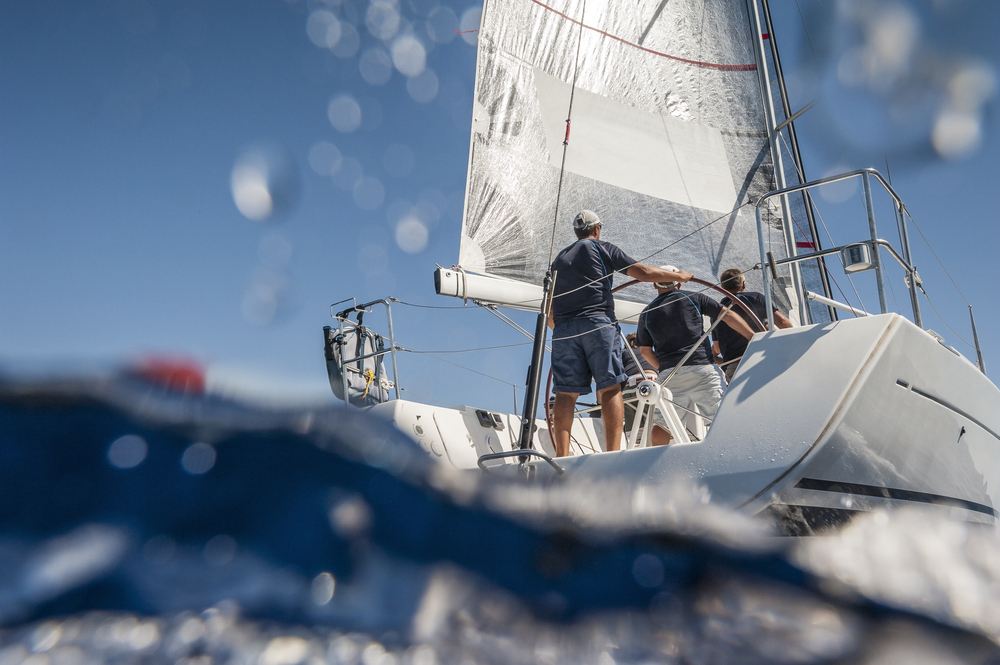 .
.
A one-week sailing holiday is enough time to get used to this amazing experience at sea. Seven days will be enough to slow down and enjoy the moments while having fun and learning new things at the same time!
Seasickness can be quite common but shouldn't be a big deal: usually, it takes a few hours to get used to the sea movements and you can speed up the process by doing tasks on board that will distract your mind from the shaking. If you still feel unwell, medicines and wristbands are a great solution and can be bought in any local pharmacy.
.
.
If you think this article was helpful and you're about to leave for a sailing holiday, share it with your crew!