Ready to set sail? Yes, but when can we eat? As part of the series 'Easy recipes to prepare on board' chef Roberto Nese (Grand Hotel Tremezzo, Como) today suggests a light and summery menu starting with a shrimp and avocado salad followed by some delicious trofie with pesto, potatoes and green beans. We have decided to include a bonus recipe (which we would not call light at all) but you are you welcome to add it to your menu if you, and your crew, have a bit of a sweet tooth. Getting the fresh ingredients is easier when you're on a boat, so get yourself pen and paper, at your next stop we recommend a trip to the closest food market where you will certainly find everything you need for this simple menu!
Our suggestion for menu
Recommended wine: Soave Calvarino 2019 Az.Agr. Pieropan
Trofie with pesto, potatoes and green beans

Tiramisù
Recommended wine: Marsala Vecchio Samperi Marco de Bortoli
Shrimp and avocado salad
Ingredients
Preparation
Take the curly salad strain and wash it in cold water. If you choose to use the lettuce instead, there will be no need to wash it in water.
Peel the avocado and slice it in half paying attention to the big kernel inside. Chop the avocado into small cubes of about 1cm by 1cm, in a separate bowl. Separately remove the head, tail and body of the shrimps making sure to remove the black part on the back and wash them. Place them together with the avocado in the bowl.
Now take a frying pan, pour a drizzle of olive oil. Add a bit of salt to your shrimps and as soon as the pan is hot, place the shrimps in the pan and lightly brown them on both sides. Do this quite quickly and avoid getting the shrimps overly cooked as they will be hard to eat.
Plating
Now place your salad on a plate, dress it with olive oil and lime and spread the cubes of avocado previously sliced, the shrimps (about 10 per serving). Grate some lime on top to give a touch of acidity to your dish!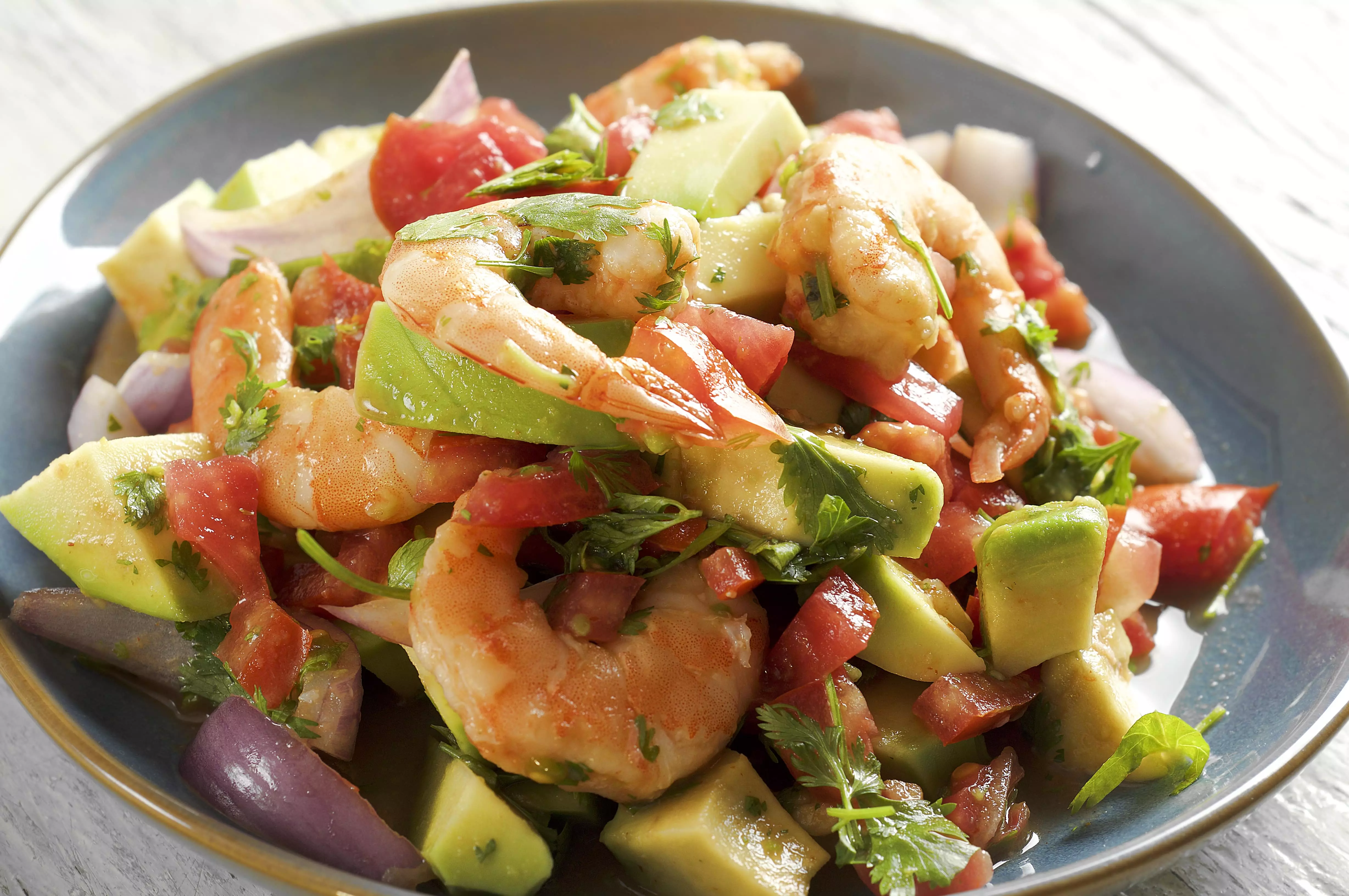 Simply summery
Trofie with pesto, potatoes and green beans
Ingredients
For the pesto:
Preparation
For the pesto:
Put the 1⁄2 clove of garlic clove to cook in boiling water; in the same water add a little oil and finally the basil to whiten it.
Once the basil has whitened, cool in water and ice to fix the chlorophyll. Blend the cheese with evo oil and pine nuts. When it has reached a nice creaminess, add the basil and an ice cube to the mixture and blend until smooth and bright green. Correct with salt and pepper. Considering the roots of this traditional Italian sauce, you might fancy to taste this dish onboard of your boat while you rent a boat in Italy.
For the dressing:
Slice the potatoes into ½ cm cubes and the green beans into strips, boil everything in salted water. Place the trofie previously cooked, the pesto in a large bowl and mix it all together. If you use your fresh pesto in a pot over high heat it will turn black and will not stay bright green.
Now add your boiled potatoes and green beans to your place, add some salt and black pepper and a drizzle of olive oil.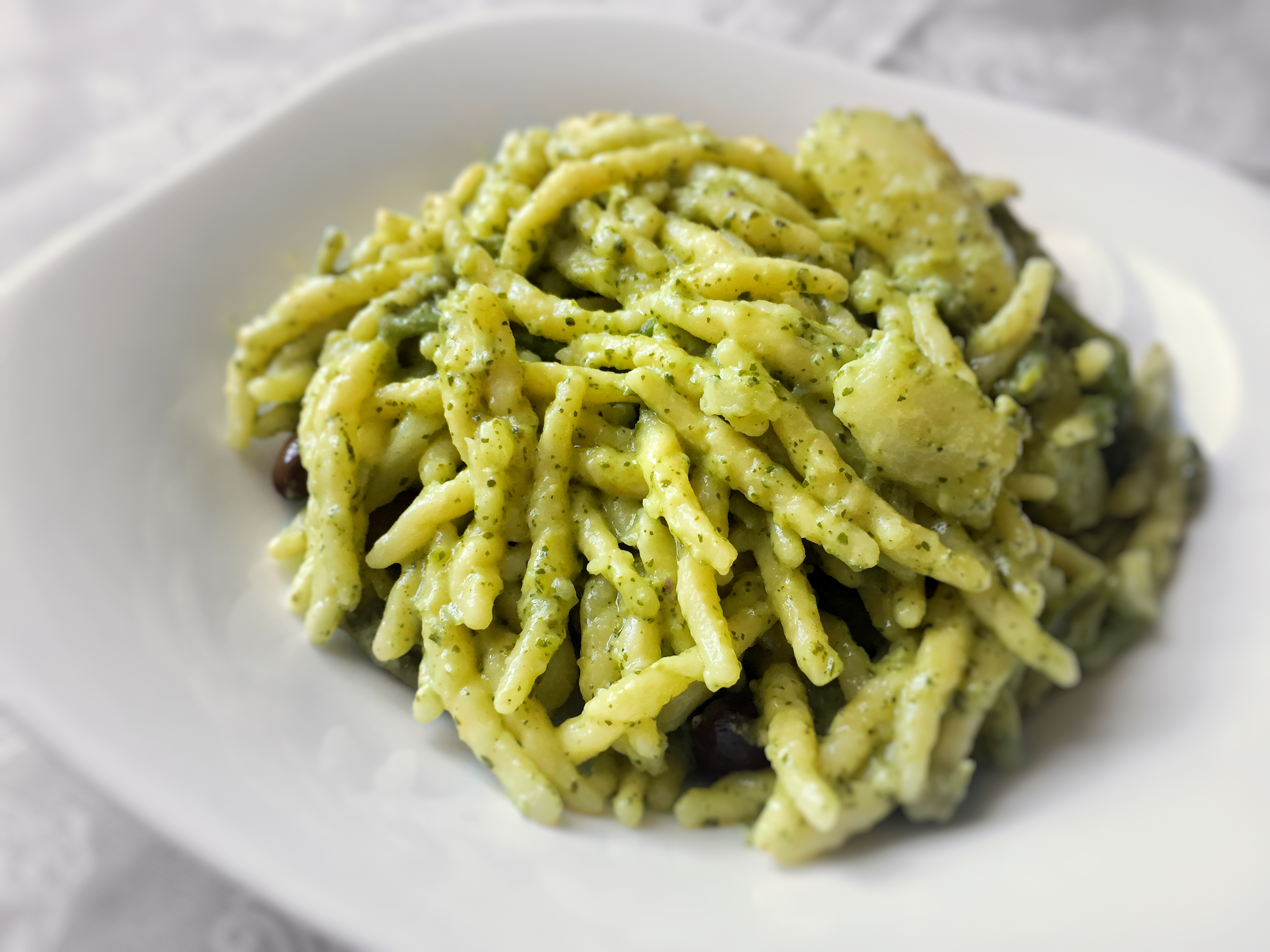 A simple pasta dish
Bonus recipe: Tiramisù in a glass
Ingredients
Preparation
Whip the cream and set it aside. Separately mix the yolk and icing sugar with a whisk until it becomes frothy and clear, then add the mascarpone cheese to the mixture and lastly the whipped cream again until the mixture is fluffy.
Pour the cream in your glass and place your Savoyards soaked in layers and finish off by pouring some chocolate powder.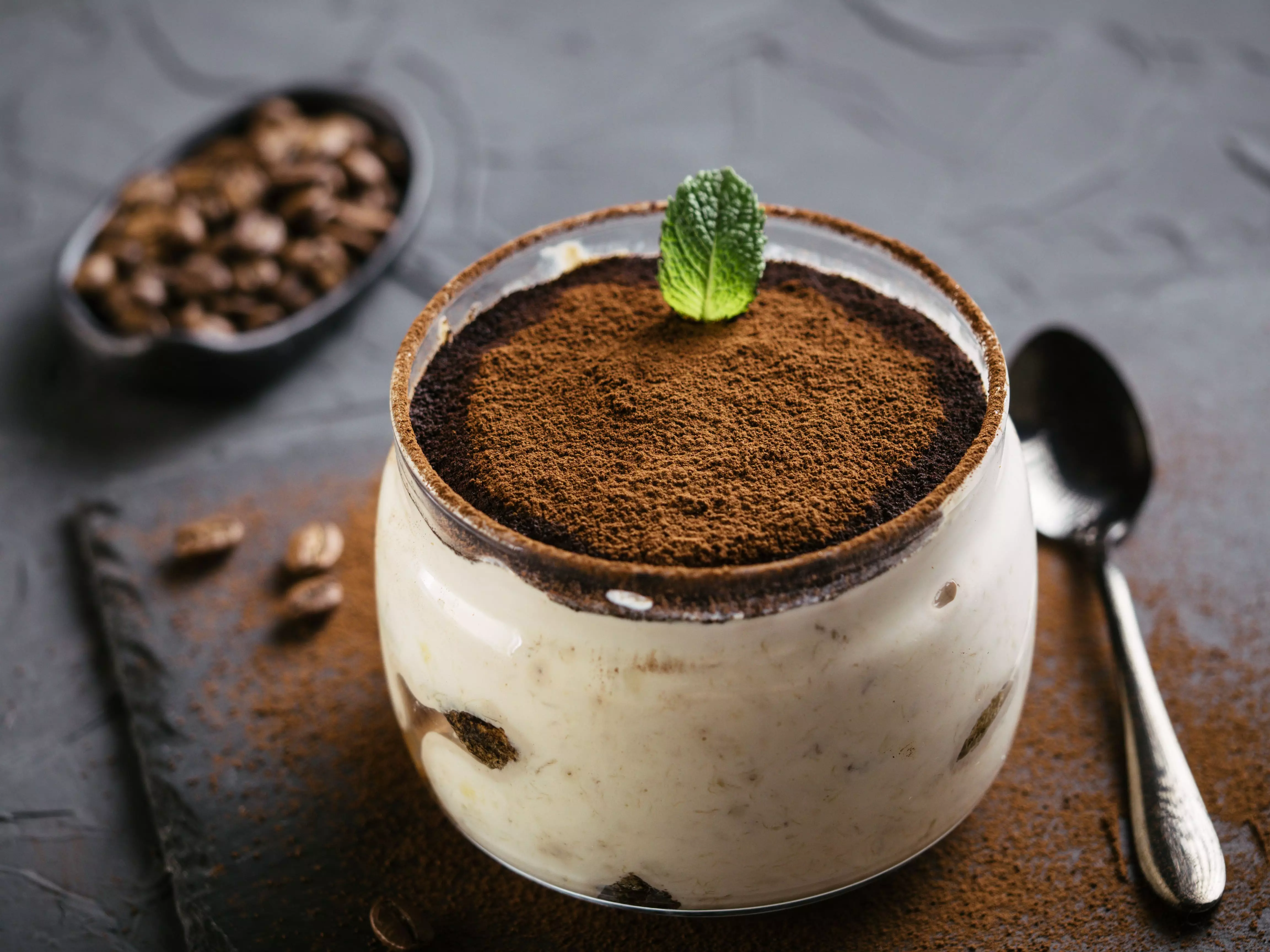 How to say no to this tiramisù in a glass?
Thanks to chef Roberto for these fabulous simple recipes. If you missed the first menu of vegetables, chicken couscous and panna cotta by chef Roberto, take a look here, we suggest you print it out and take it with you on board.
Have a good trip and buon appetito!
Shrimp salad and avocado

Trofie with pesto, potatoes and green beans

Tiramisù

Shrimp and avocado salad

Trofie with pesto, potatoes and green beans

Tiramisù

1 strain of curly salad or lettuce
2 whole avocados
20 Argentina shrimp tails or Mazara del Vallo Red Prawns
3 very fresh zucchini
2 limes
salt/black pepper

60 g. basil
1⁄2 garlic clove
100 g. extra virgin olive oil
50 g. Parmesan cheese
10 g. pine nuts
salt/black pepper

250 gr trofie
potatoes 100 g.
green beans 100 g.

200 g pasteurized yolk
200 g icing sugar
500 g mascarpone
300 g whipped cream
250 g Savoyards (or the more common lady fingers)
coffee as needed