What are the absolute must-haves for your sailing 2021 year? Well, we've asked three life-long sailors who've explored the Tyrrhenian, Mediterranean, Caribbean seas and more with their boat - passionate sea lovers. Professionals in everyday life who cannot wait to leave their desk office to jump on board. This list could be the perfect inspiration for a Christmas gift you may want to give away to anyone in love with sailing, from the wanna-be sailor to the professional. So we're all ears!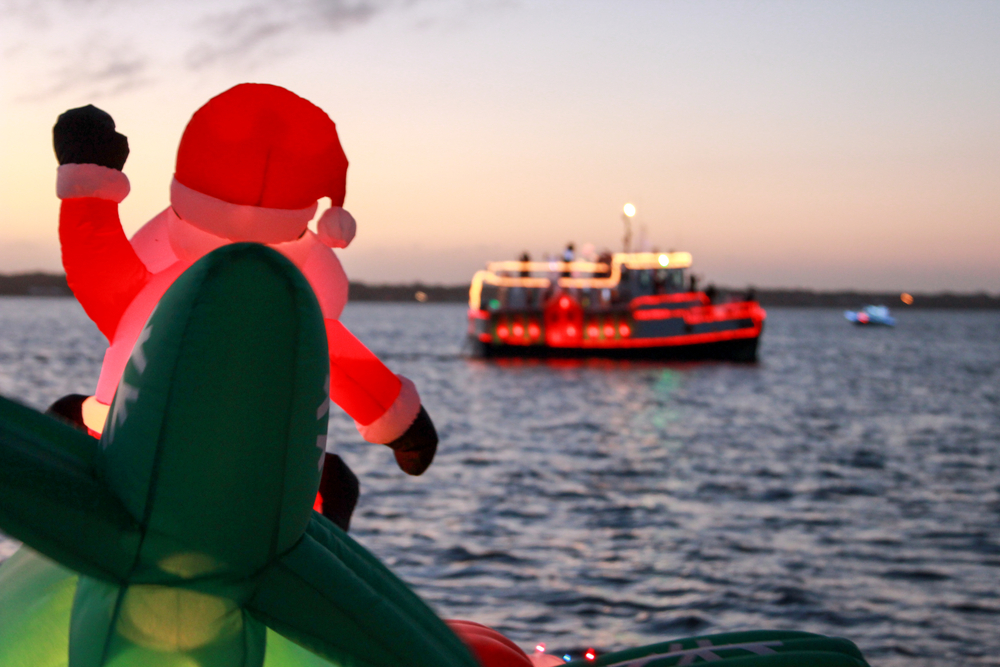 Perhaps an inflatable Santa Claus may not really be the right choice?
Sailing Gift Ideas for 2020
The absolute must-haves by a young sailor
Lorenzo's started sailing when he was 25 since then he's been sailing in the Tyrrhenian Sea, from Sicily to Liguria, but has been also pushing his sailing wanders in the Croatian waters and as far as the British Virgin Islands.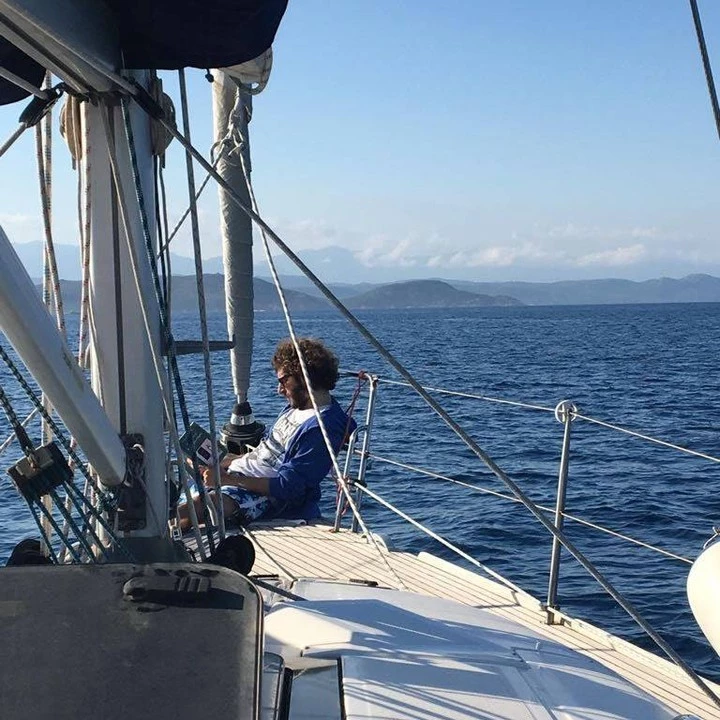 Lorenzo chilling onboard one of his recent trips in Croatia
When asked what his absolute three must-haves are, Lorenzo didn't hesitate to start off with:
"A power bank comes absolutely in handy to look at the nautical charts in case all batteries run out...Secondly, it may seem a strange choice at first, but a second pair of sailing gloves have saved me on various occasions when my first pair was completely soaked!" Well, great to know!

Lorenzo, what about your third one? "Every time I go sailing, I make sure to take a booklet on sailing techniques by Ivar Dedecam "Why a booklet you may ask me? 'Cause, it's a wonderful collection of practical sailing techniques that are extremely useful for any sailor, from the more beginner to the professional."
His 13-year long life experience says it all
Peter's been sailing for over 13 years, so a real sailing guru. Where did he first sail? They say you never forget your first...sail, don't they? Well, Peter pushed his way on a boat along the Northern Adriatic coastline. After that, he couldn't get enough and his captain's log quickly filled up: from the Atlantic, alongside Brittany, the Ionian Sea then off to Sicily, Sardinia, the French Riviera all the way to Croatia.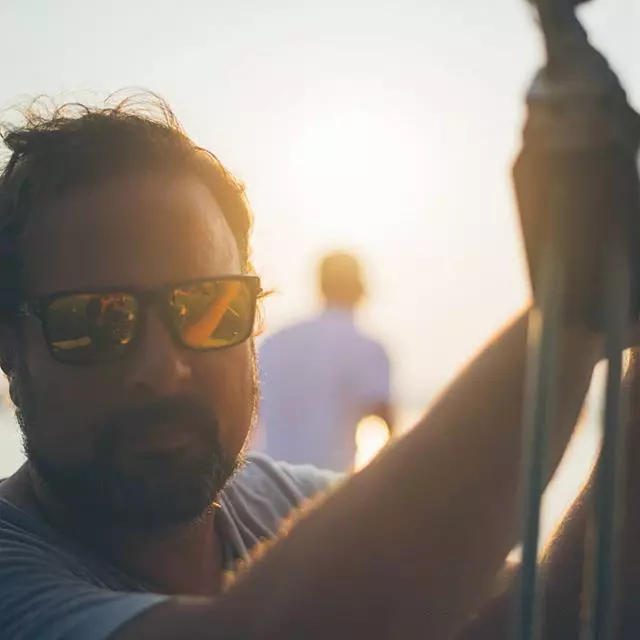 'One needs a cord with his sunglasses!' says Peter
When asked what the absolute top three things he'd take on board at all costs, Peter told us: "Leatherman waves are the perfect tool for cutting, drilling and fixing onboard. I've purchased these for myself but there are many options for all budgets out there on the market. Secondly, I would definitely take sunglasses cord (or glasses if you were any) - an absolute must. One can get more basic ones or fancier ones like these ones here.
And Peter, what about your third one then?
"Ah, yes. An all-time classic is a quality headlight, it helps you keep two hands on the rudder or the sail, especially handy when it starts getting dark onboard. Here are some good ones across various price ranges.
Born and bred by the sea
"I was born by the sea and have been sailing for eleven years across the Sardinian coastline (that's where I am from by the way), Tuscany, Croatia and as far as Greece," says Nicola. "If I had to choose three items I'd never forget to take on my boat I'd say a portable and soft solar-panel. It allows your crew to recharge mobiles and tablets, preserving yachts' batteries for the essential needs. On the market you can find a broad range of portable panels, my favourite is this one here, but you can also get cheaper solutions too.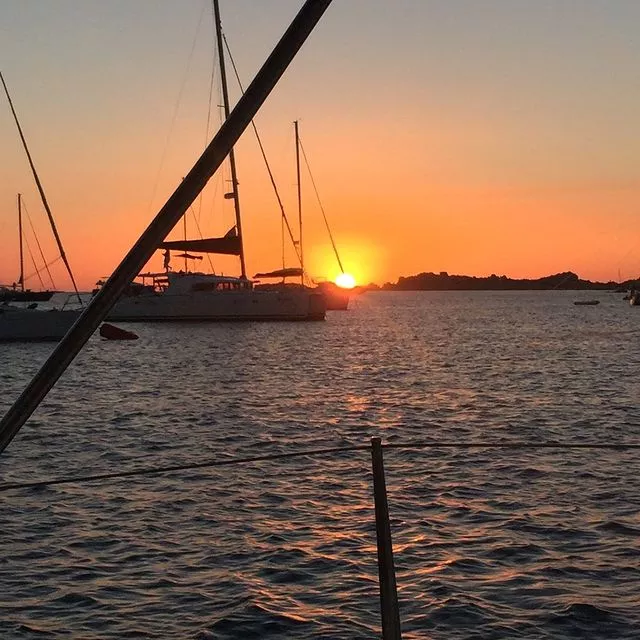 Nicola's boat overlooking a stunning sunset off the coast of Corsica
What about your second one, Nicola? "I'd take a pair of quality polarized sunglasses. Today you can find them on the market polarized for multiple purposes and for all budgets (technical or fashion, from €5 to more expensive, designer ones). The first time I tried them on the water I understood that I would never go back to "normal" sunglasses: light reflections, sea currents and seabed depth are all unbelievably clearer with the polarized. In my opinion a "must-have" on the water."
"My third choice goes to the Igoo Icebox. To put it simply, this is an "evergreen". Ideal for open yachts with no fridge or a small one and for the day-cruise experience. It's very useful even on bigger yachts as it allows you not to overload your main fridge (particularly on the first cruising days, when your fridge is generally well stocked up and long transfers are more common). Check out this page if you're interested to learn more on what's out there."
So here goes our list. Have you been inspired yet? We hope you found it handy as you struggle for ideas for your friends, family or, why not, for yourself? Merry Christmas!