Generally speaking when you rent a boat you are given the option of choosing a rental with or without a skipper, often called bareboat. These are, of course, two very different ways to enjoy your holiday at sea, whether you have a sailing license or not, let's take a look at the benefits of having an experienced skipper on board.
Who is the skipper?
Starting from the basics, skippers are in charge of your boat (not necessarily the owner of the boat), they are professionals who have obtained one or more types of boat license, who have decades of experience in conducting a sailboat and, when the boat is on the water, in addition to having complete and absolute command must also answer civilly and criminally for the conduct of the vehicle.
There is always a 'subtle but major' difference between getting a sailing licence and gaining years and years of experience at sea, on board of different type of boats and under various weather conditions. Well this is precisely the reason why even those who own a licence often prefer to choose a holiday with an experienced skipper.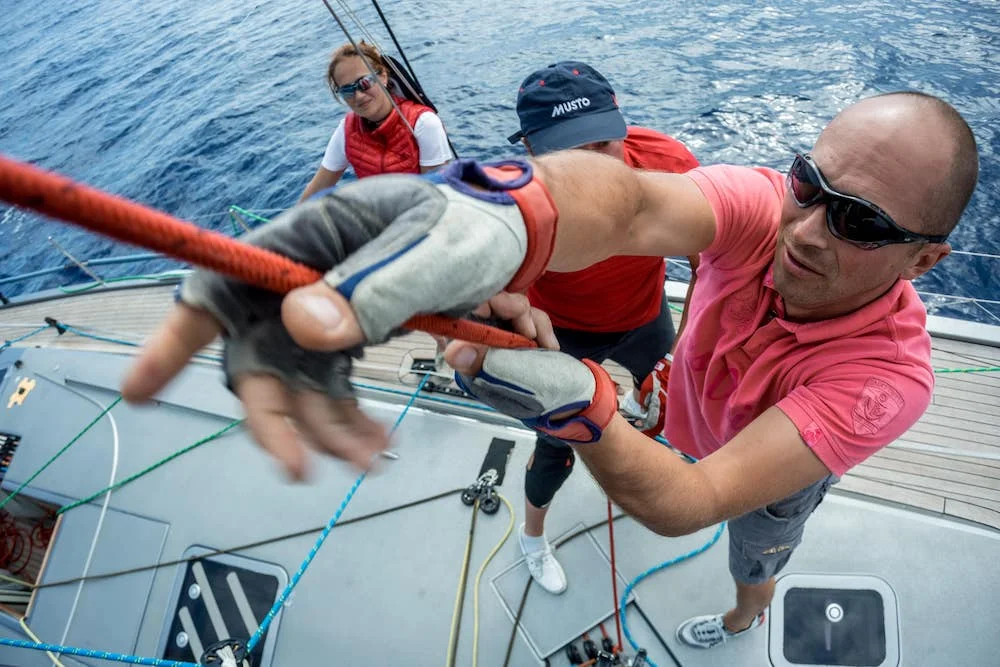 A skipper is your guarantee of a relaxing holiday!
Why choose a boat with a skipper?
#1. Total relax
It goes without saying that having a professional skipper is mandatory for those who intend to rent a sailboat and do not have a license.
But, as said, even those who know how to conduct a sailing boat and are able to manage adverse weather or navigation conditions, will often prefer the presence of a skipper on board. This is simply because having a trusted and experienced driver - so to speak- means that you and your crew can experience a completely different holiday, without worries, the technical details and all the necessary attention that is required when sailing, including reading the charts, consulting the weather reports, contacting the harbours, having permits and various documents always ready. For example, enjoying a skippered charter in Greece might be the best choice to experiment such a vacation!
Conducting a boat is an exciting but also tiring task and the choice of whether or not to have a skipper on board can influence your experience of relaxation and holiday.
Usually those who employ a skipper also decide to have other staff on board, a hostess for example, who can take care of other tasks such as cooking, maintenance and cleaning, so as to give you the opportunity to fully unwind and sit back.
#2. Prepared for unforeseen events
With a skipper on board, you do not need to worry about any unexpected event that will inevitably occur when on board, whether it is a sudden storm or a particularly tricky bay to moor, a difficult negotiation, etc... The experience that skippers have gained over time make them very well prepared as they have most likely already experienced that type of problem before. They will be able to handle issues quickly than those who perhaps, despite having a license, do not sail professionally and therefore may have more challenges in getting to the solution.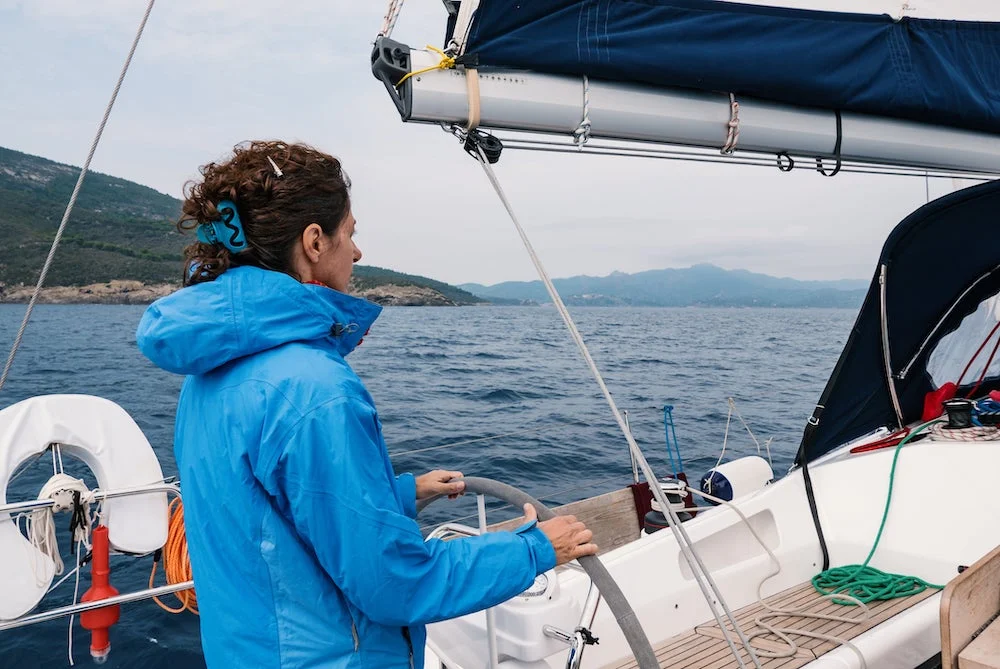 #3. Precious tips on destinations
Skippers usually know the tourist resorts to which you choose to go very well, they may have been brought up there so their knowledge of those places you're new to is extensive and historical. They may have tips and suggestions on coves, beaches, bays and ports that are less known and perhaps not even mentioned in tour guides. So having skipper means also having a living guide to your holiday and perfect to stay away from crowded places.
Also as far as food and wine is concerned, skippers will often know those little gems you should go for a drink or some authentic local cuisine to have a guarantee that if a local goes there is often a great sign of quality. He will also be of great help to you with advice and suggestions on the different activities on board and at sea, from fishing to diving or sea sports during your holiday.
#4. Learning about sailing
Finally having a skipper on board is also an opportunity to learn something new about sailing. Those who have a nautical licence often need to learn a few tricks and some new secrets about this art and such an experienced professional can certainly provide a lot of useful advice. This is therefore another good reason to choose to travel with a skipper. If you have just got your nautical license it becomes a fantastic opportunity to test your knowledge and to rent your boat without a skipper the following year!